Canyon High School's Visually Impaired Awareness Club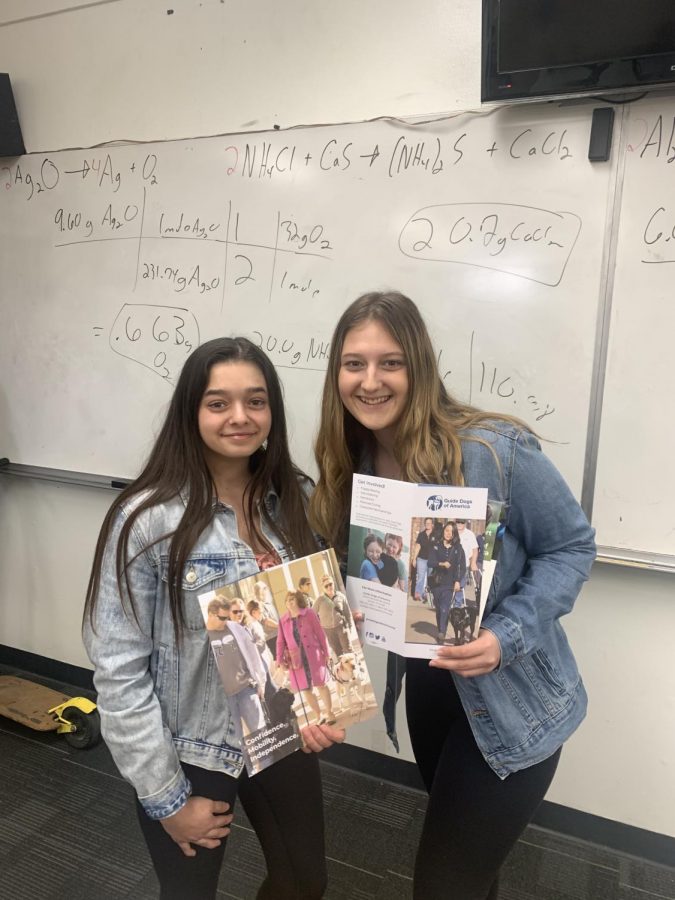 Canyon High School is home to several outstanding and informative clubs. One of the newest clubs is the V.I.A. Club, or Visually Impaired Awareness Club. This club is run by seniors, Carly Nelson and Jessica Dobrea. Nelson and Dobrea have volunteered their time to help raise and train guide dogs for the blind. At meetings, members have opportunities to learn more about their process of raising life-changing service animals and the ability to meet the dogs themselves! 
"Our goal of the V.I.A. Club is to spread awareness about people who are blind and visually impaired. We also want to show people how we raise puppies to become guide dogs for those individuals and how much independence these dogs can give to someone who is visually impaired." said Nelson.
The V.I.A. Club's recent meetings have included interactive activities that educate others about the life of visually impaired persons. Members were given tasks like putting toothpaste on a toothbrush and tying up laces, all while blindfolded. It truly gives others a different perspective on people with these types of disabilities and just how difficult it can be for them to do basic things we take for granted. Other activities include trying on different goggles with altered vision. This activity educates people on different types of blindness and visual impairment.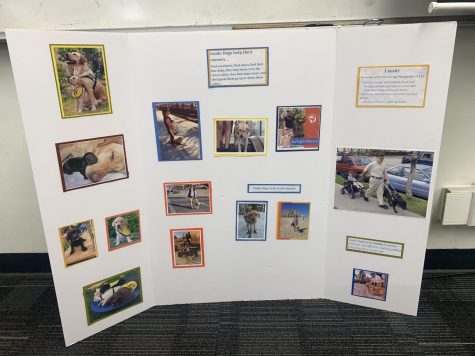 "My favorite part of the club since we created it has been one of the first meetings. We brought in different kinds of goggles to represent the different kind of visually impaired diseases. We had the member tie their shoes, write their name, play a game, and more while having the goggles on! It gave us a new perspective of how they feel every single day. We explained how lucky we are to have the eyesight that we do." said Dobrea.
At the club's latest meeting, the leader the Guide Dogs of America group spoke and explained what it is like to care for guide dogs. The speaker also went into depth of what the process is like for the dogs themselves. 
If you love dogs, helping others, are interested in learning more about people who are visually impaired, or would like to become educated about guide dogs, this club is for you!
If you would like to get more information or join the V.I.A. Club, text '@chsvia' to '81010', or get the Remind app, for messages and ways to contact the club leaders. The club will also be available for sign up next year at Club Carnival.