Bates Motel and Psycho – A Comparison!
"We all go a little mad sometime's... Haven't you?"- Norman Bates, Psycho (1960)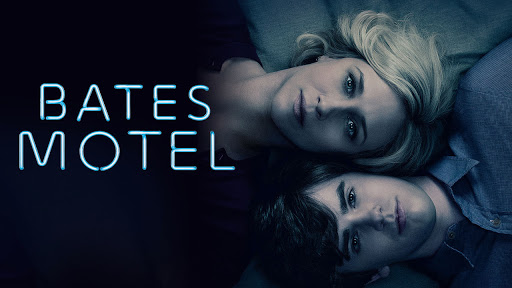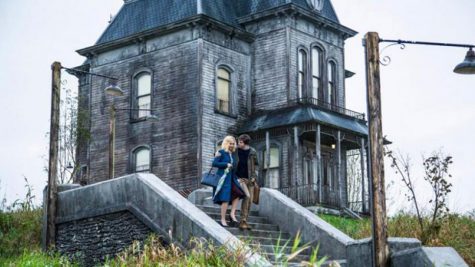 The Bates Motel is about a single mother Norma Bates and her son Norman Bates who arrive at a rundown motel in a small town where they've chosen to live after the death of Norman's father. After adapting and fixing up the motel, Norma starts to see a side of her son that is alarming. .

Norma's other son Dylan (from a previous relationship) comes into town to try to help with things around the motel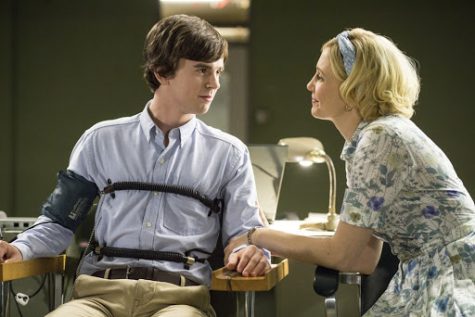 but is quickly left on his own to help Norman's mental state as Norma is put into some very dangerous situations with the law. Throughout these hardships Norman seems to deteriorate from reality creating false accusations and actions about those around him including his mother. His horrifying behavior is starting to affect those closest to him, not only just blacking out of reality but having some very violent behavior.

The Bates Motel is a remake of the movie Psycho which is a horror film classic made by Alfred Hitchcock in the 1960's. The movie Psycho was a revolutionary to the horror industry because it introduced many twists and turns and the interest of psycho analysis throughout film which wasn't very common for movies at that time. The Bates Motel has such a good way of separating itself from Psycho  with the background story of what happens between Normans horrifying acts and basically a much more modern day Psycho.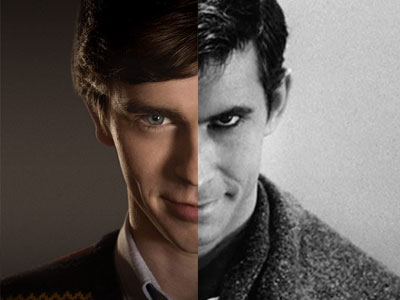 Freddie Highmore does an excellent job when portraying Norman Bates as a teenager and how he came to be the classic psycho. Throughout the seasons of the show, Freddie portrays Norman as if he decides what his morality will be whether he's making the better choice or if he even knows he's making the bad choice. The comparison between the original Psycho Norman Bates between the more present day version is almost spot on as Freddie based most of his thoughts on present day Norman to the past Psycho.
    Both the movie and the show are terrific game changers when it comes to the horror movie genre. As mentioned before Psycho was most definitely a step up in the right direction when it came to horror in the past as it handles many real life situations rather than Dracula or the other horror monster movies in that time period. The Bates Motel is almost like a prequel and a sequal of the story dealing with what happens before during and after the events of the movie. As the Bates Motel does a wonderful job telling the story of Norman Bates, Psycho will always be a classic horror movie that is enjoyed by all.