High School Teen Flies Supplies to Hospitals During Coronavirus Pandemic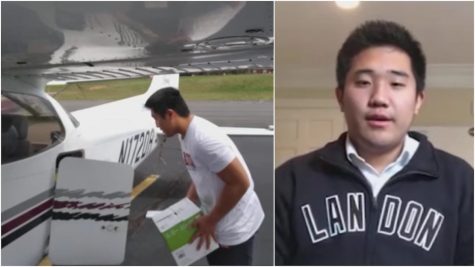 T.J. Kim, a 16-year-old high school student at Landon School, is flying supplies to hospitals in need.
  Before the pandemic, Kim was well into his flying lessons and was also on the lacrosse team at Landon. After the rest of his lacrosse season was cancelled due to the coronavirus outbreak, he wanted to put his flying abilities to good use. He and his family eventually came up with the idea of Operation S.O.S. ─ supplies over skies.
  Every week he delivers supplies like masks, gloves, gowns, and the like to small hospitals. Kim said in a statement, "They kind of conveyed to me that they were really forgotten about. Everyone was wanting to send donations to big city hospitals. Every hospital is hurting for supplies, but it's the rural hospitals that really feel forgotten."
  Kim has a goal of delivering supplies to all seven rural critical access Virginian hospitals, starting with the closest hospital and progressively delivering to further hospitals until he makes his last delivery at Clintwood in southwest Virginia.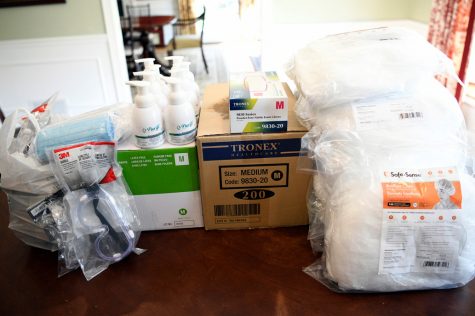 Gazette Xtra article 16-year-old pilot flies medical supplies to rural hospitals by Matthew Barakat said, "the most recent flight carried 3,000 gloves, 1,000 head covers, 500 shoe covers, 50 non-surgical masks, 20 pairs of protective eyewear and 10 concentrated bottles of hand sanitizer to Winchester to help supply a hospital in nearby Woodstock."
  Getting supplies like these was said by Kim to be the most difficult part of the operation.
  Kim's passion for flying began on his 15th birthday when his father, Thomas Kim, gifted him a flight lesson for his birthday. T.J. said, "after I landed, all I could think about was going back up." Ever since, he has loved flying, and much prefers it to driving, and he wishes to join the Naval Academy and eventually become a pilot.
  Kim's father said that he was proud that his son found "something that combines serving the community and his love of flying."
https://www.gazettextra.com/news/nation_world/16-year-old-pilot-flies-medical-supplies-to-rural-hospitals/article_dcb4cf0f-d175-51cb-8386-76ca9b9bab71.html