The Movie Industry During The Pandemic
You're sitting in a theater, munching mindlessly on popcorn, and taking a sip from your large Coke. Sounds ideal, right? It's one of the many  experiences Covid-19 has taken away. With social distancing in place, most movie theaters had to close. What happened to movies scheduled to hit theaters?
Since March, many movie companies have released their films digitally. While Pixar's Onward was able to get a theater release March 6th, it was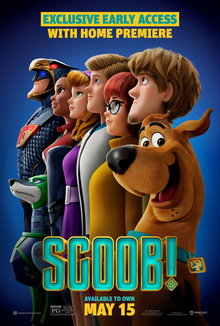 quickly put on Disney Plus on April 3rd. Onward was successful in that it drew new subscribers to Disney+, sending Disney money in an different form than through the box office. On April 10th, Universal released Trolls World Tour, making more money for the company in 3 weeks than the original Trolls movie did in 5 months. That's crazy, but also makes sense since Universal makes 50% of earnings from theater releases and 80% from home releases. It's still such a strange fact since it could be assumed that Universal would make less money due to the closing of many theaters and the general anxiety caused by the pandemic making many reluctant to go to the theaters that were open. Then there's Warner Bros., who sent Scoob! directly to Video On Demand on May 15th. It actually reached number one on Amazon Prime and iTunes charts faster than Trolls did. Digitally released animated films fared really well against Covid-19, and that could possibly change how studios put out their films.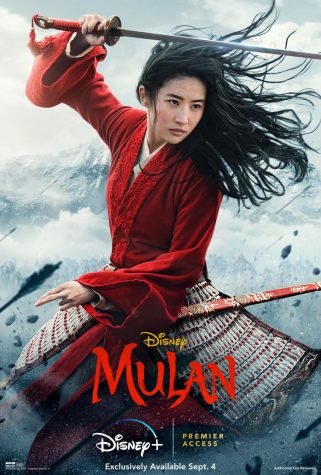 Arguably the biggest release during the pandemic is the live-action adaptation of Disney's Mulan. Disney+ subscribers had to pay $30  in addition to the subscription fee for Disney+ to gain access to the film. In anticipation of Mulan's September 4th release, Disney reported a 68% increase in Disney+ downloads. Hamilton's Disney+ release actually produced more downloads, but Mulan's additional fee makes it a more successful film Disney's net profit from Mulan comes out to $35.5 million, a massive success for Disney.
Time to discuss The New Mutants, Fox's final X-Men film before the Disney-Fox merger. This is a movie that was originally supposed to get released on April 13, 2018, but it received 4 more release dates. It finally came to theaters on Aug. 28, 2020. Yes, it's in theaters right now, during a pandemic, and it's not doing great. The horror/ fantasy movie made $20 million worldwide after two weeks in theaters. The film's budget is allegedly $67 not counting advertising.
While companies can profit from digitally released movies, theaters cannot. Back in June, AMC Theatres reported a loss of $2.2 billion dollars due to closings globally. Mike Sodano, owner of the ShowRoom Cinema in Asbury Park and the Beach Cinema in Bradley Beach, said, "Movie theaters need three things to sustain themselves. They need profits, they need people and they need product. Well, this pandemic has affected all three."
Overall, these are strange times with strange movie releases. While there are films that could be considered successful, others… not so much. Time will tell how the results of the movie industry's response to the pandemic will affect the future of movie releases and the future of the theater experience.
Sources:
https://www.cbr.com/instead-of-mulan-pixar-soul-should-have-released-disney-plus/
https://www.cnbc.com/2020/04/28/trolls-world-tour-made-more-money-for-universal-than-trolls.html
https://screenrant.com/mulan-2020-movie-disney-plus-office-success-failure/#:~:text=Because%20Mulan%20premiered%20only%20on,streaming%20can%20still%20be%20successful.&text=Although%20Mulan%20will%20be%20available,%2435.5%20million%20in%20net%20profits.
https://www.cinemablend.com/news/2554135/how-the-new-mutants-fared-at-the-box-office-in-week-2-as-covid-19-moviegoing-theories-get-tested
https://screenrant.com/amc-theatres-2-billion-dollar-loss-closures-coronavirus/
https://variety.com/2020/film/news/tenet-movie-theaters-coronavirus-no-time-to-die-1234771424/