NBA Bubble – Why it Works
There were more than a few eyebrows raised when the NBA announced that they were returning for the few remaining NBA regular season games and the playoffs. The NBA's method for return was one that made sense but would cause great sacrifice from players and staff from the teams participating. The NBA stated that they would be having an enclosed bubble in Orlando, Florida's "Wide World of Sports". The games would be all played in the same two courts all while players stay within themselves and their teams.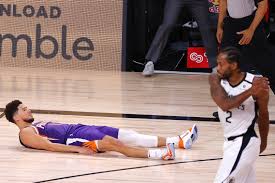 As soon as this was announced, players on teams that genuinely can contend such as Lakers guard Avery Bradley told the team that they would not stay in Orlando for both health concerns and concerns over a certain rule that would make playing with families a little tough. The NBA had stated that no family members were aloud in the bubble until the semi-finals. This would mean that players wouldn't be allowed to see their kids and loved ones for months at a time. For some players this was a deal breaker, but for most it didn't bother them much at all. So when the NBA's superstars signed off on the bubble, the season was officially on.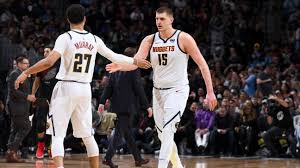 Things started off rocky when Nuggets All-NBA center Nikola Jokic contracted the virus and was forced to stay in a 14 day quarantine. Also, two games into the regular season "seeding games", Clippers 6th man Lou Williams was seen at a strip club with rapper Jack Harrlow. Williams had told the NBA that he was at a funeral and the grabbing food. Williams was fined $500,000 and was suspended for 14 days. After a few hiccups, the bubble was smooth sailing, having a monopoly on the sports market as the first major league back.
The bubble has supplied us with some of the best storylines in years with, the Suns going 8-0, TJ Warren becoming Michael Jordan, and the Nuggets coming back from 3-1 twice. With only the best teams in the bubble and players being forced to laser focus on basketball, the bubble has strangely become one of the best years for playoff basketball.
Images courtesy of Bleacher Report and Google Images