Movie Review: Enola Holmes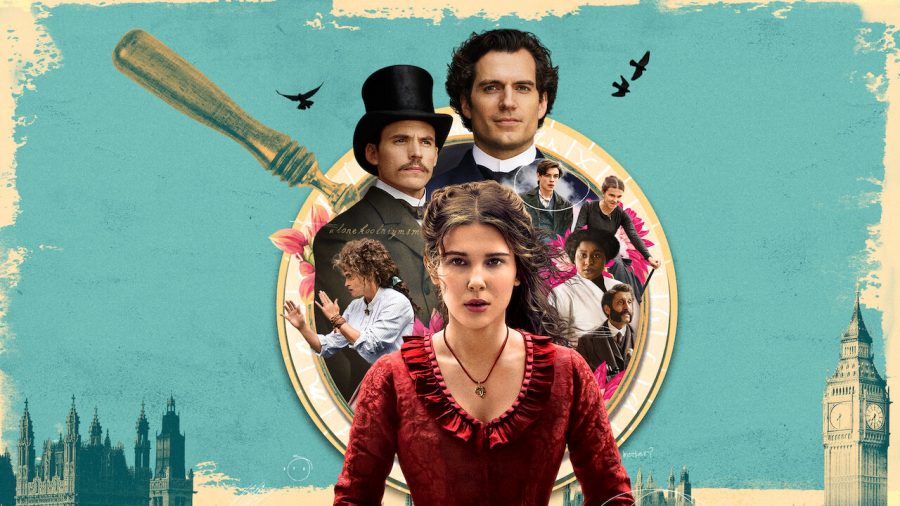 The story of Sherlock Holmes is one that has been told time and time again through countless books, movies, and TV shows. One might think the franchise would've exhausted its relevance and ability to be interesting. Yet, we have Enola Holmes, with a concept that sounds so simple, but was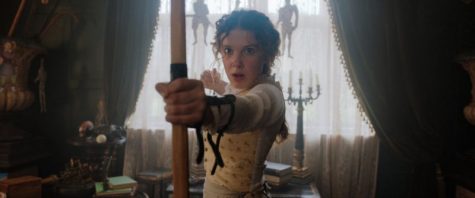 executed so well. The movie centers on Sherlock's 16-year old sister Enola, whose mother Eudoria, played by Helena Bonham Carter, homeschooled her with an unusual education full of deciphering codes and combat training. When Enola's mother goes missing, Enola seeks out her brothers Sherlock and Mycroft, who haven't visited their sister in ages. Mycroft wants to send her off to boarding school, so Enola decides to search for her mother herself. The story that ensues is surely an entertaining one.
One of this movie's best aspects is Millie Bobby Brown's charming performance as Enola. Brown is famous for acting as Eleven in Stranger Things, where she plays a quiet and reserved girl who had a rough childhood. In this movie, we get to see Brown play a very different character. Through this we get to see Brown's range as an actor. Enola is enthusiastic, self-assured, and selfless, and Brown's acting makes our protagonist so easy to root for.
As for the supporting characters, they add so much to the story, constantly throwing new obstacles and situations for Enola to face. Tewkesbury, played by Louis Partridge, is a young runaway lord who Enola helps stay hidden, and the two actually have wonderful chemistry. Sherlock himself, played by Henry Cavill, is quite different from what everyone is used to seeing in the famous detective. Cavill plays a more empathetic and emotionally thoughtful Sherlock, a delightful take on the character. Enola and Sherlock's older brother, Mycroft, played by Sam Claflin, serves as an antagonist of sorts. He was super annoying, which was most likely the actor's intention.
The story itself has primarily two parts: the search for Enola's mother and a mystery related to Tewkesbury. It was never not engaging, as Enola was constantly chasing leads and clues for both mysteries. Although, it was a bit disappointing to see the mystery of Enola's mother's disappearance, which had been given so much attention at the movie's beginning, lose its prominence halfway through the movie, ending with a very short resolution. The movie could've balanced the two main plots much better. The plot twists, though, were pretty great. Some might see the answers to the big questions a mile away, while some might be extremely shocked. Nonetheless, the journey to the big reveals, and the big reveals themselves, are simply fun to watch.
This movie's setting is 19th century London. The whole vibe the movie had due to this was amazing. The movie's focus on women's rights at the time showcased different parts of the movement. It showed Enola, a strong young woman herself, forging her own path in a world where others were constantly trying to pull her down. This made for an inspiring story of empowerment.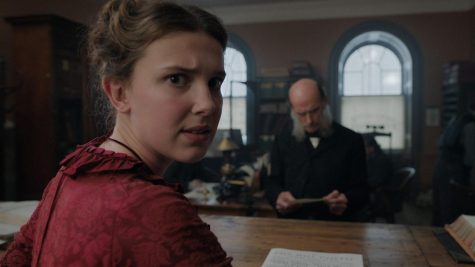 Shoutout to the action in this movie. The choreography of the fight scenes was absolutely splendid to watch, as there was so much back and forth and creativity happening on screen. Also, I have to mention the film's humor. One of the best aspects of this movie was Enola constantly talking and reacting to the audience, which doesn't usually add much to stories but did here as peak comedy.
The mystery, plot, action, humor, twists, setting, and charismatic performances of Enola Holmes make it a must-watch for the whole family. It's truly a feel-good film that's just pure fun and joy, but not without important messages and themes. Hopefully a sequel happens, because we need more of this wonderful film.
9/10