The Nightmare Before Christmas Movie Review
The Nightmare Before Christmas is an outstanding and amazingly creative stop-motion film that continues to reign supreme in the list of must-see holiday films and, well, must-see films in general.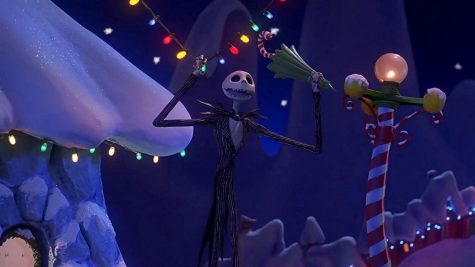 Upon watching this film, viewers must stop and really appreciate the beauty of the movie itself. Its excellent cinematography and character and set design contributes to its incredible atmosphere, and were all filmed without today's state-of-the-art computer animation. Tim Burton's story still manages to immerse viewers in the world of Halloween Town and its inhabitants entirely with the use of stop motion and an amazing musical score, creating a special mood and aesthetic that is associated solely with this film.
As for the story, The Nightmare Before Christmas is so very unique that no film can be compared to it. Throughout the film viewers follow Jack Skellington, the Pumpkin King and leader of Halloween town, along a journey of discovering self-purpose as he finds the world of Christmas from a Halloween perspective. This story includes a range of many other original characters too, from Sally, a shy but sharp-witted rag doll, to the enthusiastic and (quite literally) two-faced Mayor of Halloween Town. This film truly has an inventive outlook on how to tell a story for holiday films.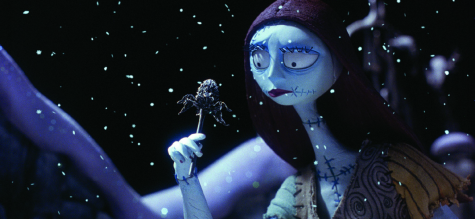 As everyone gets into the fall spirit and holiday mood, this film is perfect to watch anytime from September until even January, as it covers two holidays in one movie. And even though the film was released over 20 years ago, it still captivates fans to this day, often amassing a 4 hour wait time when the Haunted Mansion is decorated in its honor during the holidays. It is also often featured in Disney Park's main Halloween celebrations and shows every year. What's more is even though it is a Disney animated film, the Nightmare Before Christmas is perfect for people of all ages, even adults.
All in all, the Nightmare Before Christmas is an excellent film that rightly so, shall be given a 10/10 rating. Capturing the hearts of viewers, this film and its characters are perfect to watch or re-watch now as everyone gets ready for the Halloween Season.
Leave a Comment