Team Biden's PR Strategy Leading to Election Day
In a little over a month on Nov. 3, the country faces the 2020 election for the United States presidency. The Democratic candidate is former vice president Joseph Biden, who is opposing current Republican president Donald Trump. As time brings election day closer, both campaigns have worked to promote their respective candidates within certain groups and demographics. While Trump's team has been using similar advertising techniques as seen in past years, Biden's team is using innovative techniques in order to influence voters.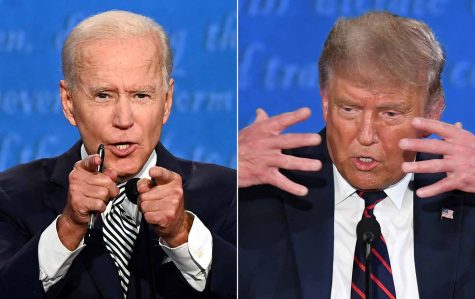 First of all, the Biden campaign has been aggressively attempting to create an online presence in the past months. In comparison to how they promoted the candidate during primaries, the team has worked to promote considerably more through internet-based platforms such as YouTube, Google, and Twitter. Especially as events of major importance occur, the team releases advertisements for Joe Biden that either promote his views or highlight flaws of his opponents in light of the event. For example, less than twelve hours after the first presidential debate on Sep. 30, the Joseph Biden campaign released a mass amount of ads that attacked the way that President Trump handled himself, specifically his refusal of denouncing white supremacists and his unruly manner throughout the debate. Advertisements attacking political opponents are nothing new, but it's shocking to see how efficiently Team Biden was able to first produce and then spread these ads in mass.
A large point of Biden's campaign is simply going against President Trump. During his first two years of presidency, Trump allegedly only paid 750 dollars in income tax. For comparison, any California citizen who worked an average of only 11 hours a week at minimum wage paid 779.33 dollars in income taxes. This news caused outrage to spread throughout the nation. Biden capitalized upon this outrage; on his campaign's official website, he has begun to sell graphic tee shirts, stickers, and pins that display the words "I paid more income taxes than Donald Trump". Apart from political scandals, the Biden campaign also simply uses Trump's own words against him in order to create an effective attack on the president. One of the most pertinent examples being in the case of an ad produced Sep. 20 only hours after Trump's appearance at a North Carolina rally. The ten second ad simply consists of a video of Trump, at the rally, declaring "If I lose to him, I don't know what I'm going to do. I will never speak to you again … You'll never see me again." This is immediately followed by Biden on camera, simply stating "I'm Joe Biden and I approve this message."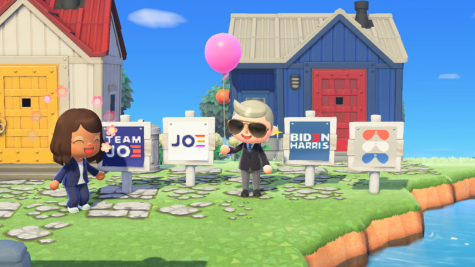 Another interesting advertising strategy that the Biden campaign has been using is harnessing traditionally millennial and Generation Z based platforms in order to push their campaign. While having a Twitter account is not unusual for modern politicians, Joseph Biden has gone beyond that expectation by also creating a Twitch account and streaming regularly on the platform. Twitch is an Amazon-based streaming service that is used predominantly by viewers between the ages of 18 and 49, with the average viewer being only 21 years old. In addition to streaming on the youth-dominated platform, both Joseph Biden and his running mate, Kamala Harris, have created "Animal Crossing: New Horizons" accounts in order to appeal to younger voters. Animal Crossing is a game series that mainly caters to children and "gamers" in their 20s and 30s. Biden and Harris have made public appearances on the Nintendo Switch game and created virtual yard signs and clothing that promote their presidential campaign. The campaign has received flak for attempting to appeal to youth through these unusual platforms, with comparisons being made to 2016 Democratic nominee, Hillary Clinton's, multiple failed attempts to relate to Generation Z voters. Clinton was mocked for telling voters to "Pokémon Go to the polls" and for awkwardly informing Snapchat users that she was "just chillin' in Cedar Rapids". However, according to CNN/SSRS, Fox News and NPR/PBS NewsHour/Marist College polls, Biden is currently more popular among 18-29 year old voters than Clinton was in the final 2016 polls.
Biden has broken the fundraising record for a presidential candidate in a month not only once but twice. He first broke the record in August by raising 364.5 million dollars in a single month. He then broke his own record in September by raising over 365 million dollars. Specific numbers for September have not yet been released but two anonymous people with direct knowledge of Biden campaign internal affairs confirmed that Joseph Biden has again set a monthly fundraising record. Whether the reason why the Biden marketing campaign's effectiveness can be attributed to quickly released ads that are more relevant to Americans, the utilization of new advertising mediums, or simply because Joseph Biden is not Donald Trump, the success of it is clear.
Sources: 
https://www.cnn.com/2020/08/22/politics/youth-voters-biden-analysis/index.html
https://apnews.com/article/election-2020-joe-biden-donald-trump-elections-courts-396ce01a5545cc64b70575f523b93dd9
https://www.nytimes.com/2020/10/01/us/elections/joe-biden-fundraising-record.html
https://mashable.com/article/biden-harris-campaign-swag-animal-crossing-new-horizons/
https://www.nintendolife.com/news/2020/09/most_animal_crossing_new_horizons_players_are_in_their_20s_and_30s
https://www.polygon.com/2014/1/16/5314940/twitch-68-percent-of-users-have-cut-back-on-tv-because-of#:~:text=The%20average%20age%20range%20of,aged%20between%2018%20and%2049.
https://nypost.com/2020/09/30/biden-camp-launches-online-ad-campaign-following-debate-report/
https://www.businessinsider.com/trump-says-youll-never-see-me-again-loses-to-biden-2020-9
https://www.washingtonpost.com/politics/biden-taxes/2020/09/29/d7afe3a8-027a-11eb-b7ed-141dd88560ea_story.html
Leave a Comment