Clippers Fire Doc Rivers
After a blown season for the Clippers this year, Doc Rivers, the head coach of the Clippers, has been fired. The Clippers blew a 3-1 lead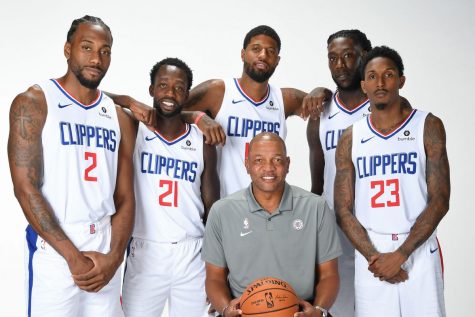 in their series against the Nuggets, and they ended up losing, taking away their chances of winning the Finals. This year had high hopes as Paul George and Kawhi Leonard joined the team, the latter of which just came off an NBA title and a Finals MVP award.
According to ESPN, the owner of the Clippers, Steve Balmer, had many lengthy discussions with Doc Rivers after the Clippers lost the series to the Nuggets. Mr. Balmer apparently consulted many colleagues and even a few players to see what they thought about him firing Doc Rivers, but in the end he decided to fire the seven-year head coach. After long thought, the news was announced to the team as a mutual split.
In the end of the season, the Clippers had lost some morale. Not all of their players were fixed on playing in a bubble, and when the season came to a brief halt after the shooting of Jacob Blake, the team voted on skipping the rest of the season. Rivers managed to convince them to finish the season in a last-ditch effort. These all likely could have led to the downfall of the Clippers team that went 49-23, finished 2nd in the Western Conference, and had two superstar players, all of which led many to believe they would win the NBA Finals this year.
Though Doc Rivers got fired, we can remember his accomplishments in his 7 years as the head coach of the Clippers. He led the organization through scandals about the previous Clippers owner making racist statements, brought the team a name and identity, and was Chris Paul's choice to speak to the players of the NBA about social injustice problems. He took the team to 356 wins and lost only 208 games, took the franchise to the playoffs 6 times out of 7 years, and won three playoff series (statistics courtesy of the New York Times).
No statements have been made on who the Clippers want as their next coach or what Doc Rivers is going to do next.
Sources:
https://www.espn.com/nba/standings
https://www.espn.com/nba/story/_/id/29996884/how-doc-rivers-clippers-partnership-fell-apart

Doc Rivers Is Out as Los Angeles Clippers Coach – The New …
www.nytimes.com › Sports › Pro Basketball
Leave a Comment