How to Celebrate Martin Luther King Jr. during a Pandemic?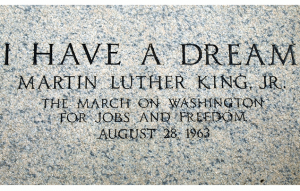 Having been in quarantine for nearly a year, citizens of the United States are struggling on how to celebrate important holidays such as Martin Luther King Jr. There will be no parades this year. This federal holiday is celebrated yearly on the third Monday in January, in honor of MLK's
birthday on January 15th. All across the country, schools, banks and federal offices are closed to recognize MLK's revolutionary acts of service to the people.  King's fight for civil rights on behalf of Black Americans is a reminder that as a nation, there is still work to be done on racial equality, 
With everyone stuck at home, here's how to celebrate Martin Luther King Jr. and his work:
Educate Yourself
History classes rarely cover everything, and what they do cover varies among the states. You can learn more about King's ideology by reading his books, of which he has several. These include Strength to Love and The Trumpet of Conscience, which cover his sermons and lectures.
Educate Others
Unfortunately, there are people who don't believe in racial justice. One can help stop that ignorance by reaching out via phone, text and emails. In addition, passing along useful information from educational articles, other online sources and King's books can help educate and inform others.
Give to the Community
Find ways to volunteer without putting yourself at risk of catching COVID-19. You can deliver prepared meals to those in need, donate clothes or blood, and mentor others through online classes. There's a multitude of ways you can help others, and there is always room for kindness in the world.
Talk to Family
Older generations who lived during King's activism are still alive today. Talk to them. Teens can learn from those shared and personal experiences. The civil rights movement for racial equality is an important part of our history. As time passes, being able to hear about historical events from loved ones can be of great value.