Super Bowl LV
Last Sunday, the two best teams in the NFL played on one of the biggest stages in the world. Many people thought that the Kansas City Chiefs, who were favored by sportsbooks, would become back-to-back NFL Champions. So when the Tampa Bay Buccaneers, led by Tom Brady, convincingly beat the Chiefs 31-9 – many were shocked.
The victory was, in large part, due to the Buccaneers' defense, who consistently put pressure on Chiefs' quarterback Patrick Mahomes all night long. He had little time to throw, and he ended up throwing two interceptions and no touchdowns. This performance was not expected of Mahomes, who won the NFL MVP in 2018 and won the Super Bowl last year. This game was the first time since high school that he did not score a single touchdown and the first time he has lost by more than eight points in an NFL game. Not only do the Chiefs have Mahomes, who is thought by many people to be the best quarterback in the league, but they have a lot of other weapons on offense. The most notable of these include receiver Tyreek Hill and tight end Travis Kelce, both of which ranked in the top 10 in receiving yards and top-five in receiving touch.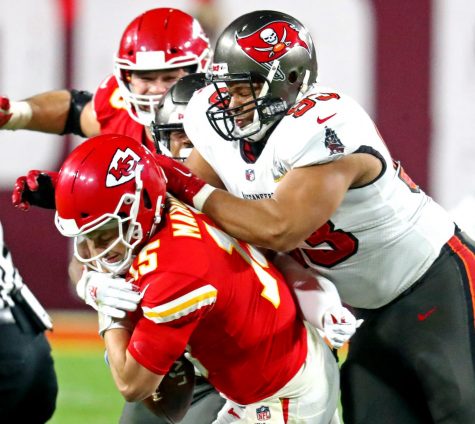 The bigger storyline, however, was Tom Brady's return to glory. He won his seventh Super Bowl on Sunday, which is one more than any franchise in the NFL has (the Steelers and Patriots each have 6). In the game, Brady threw for over 200 yards and 3 touchdowns. Two went to former Patriots teammate Rob Gronkowski and one to mid-season addition Antonio Brown. In addition to his on-field play, Tom Brady brought other things, like leadership and inspiration. His influence helped to bring the two players mentioned above, Gronkowski and Brown, to the team. With these qualities and an already talented roster, Tom Brady turned the team around from a 7-9 record last year to a Super Bowl victory. For many, he was already the best player in NFL history. After this game, it seems undisputable.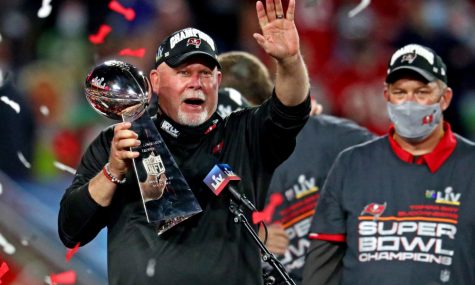 The win was impressive for the Buccaneers because of their age. Their head coach, Bruce Arians, is 68 years old and became the oldest coach to ever win a Super Bowl. In a game like football, coaching is much harder in older ages because of the high stress and long working hours. Playing is even harder at an older age, so what Brady, who became the oldest quarterback to ever win a Super Bowl, and Gronkowski, who came out of retirement to play with Brady in Tampa at age 30, did on Sunday is remarkable.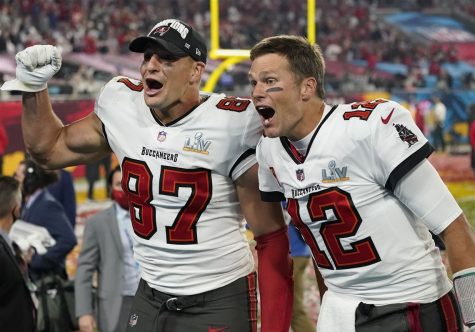 Looking forward, the future is bright. The Chiefs will have Mahomes under contract for the next ten years, and if he takes care of his body and re-signs, you can expect him to wear the Chiefs uniform for a very long time. Even though head coach Andy Reid is nearing the end of his career, Bruce Arians has just shown that it is possible to win at an older age. So the Chiefs still have a large window to win a title if not multiple. For the Buccaneers, time is less abundant. Yet, 43 year-old Brady has said for a while that he wants to play until he is 45, and with the way he is playing it seems entirely possible. The rest of the star-studded team is relatively young, and Tampa has a window of maybe 2 to 3 more years to win another title.
For the next 7 months, we can only speculate what lies ahead. One thing we do know for sure is that Tampa Bay is Titletown until next February.
https://www.espn.com/nfl/story/_/id/30858806/patrick-mahomes-says-super-bowl-lv-loss-was-worst-beaten-long
https://www.espn.com/nfl/stats
https://www.espn.com/nfl/game/_/gameId/401220403
https://www.cbssports.com/nfl/news/super-bowl-2021-bruce-arians-becomes-oldest-coach-to-win-a-super-bowl-second-oldest-coach-to-win-nfl-title/#:~:text=Bruce%20Arians%20won%20his%20first,68%20years%20and%20127%20days.
https://www.patspulpit.com/2021/2/8/22272025/tom-brady-super-bowl-records-patriots-buccaneer