2021 Tokyo Olympics
2020 was an unusual year for many reasons, but it also happened to be an Olympic year. The 2020 Olympics were scheduled to happen in Tokyo last year, but as a result of the coronavirus pandemic, it was postponed. Now, almost a year later since lockdowns began and panic set in across the globe because of the virus and its rapid spread, the future of the 2020 (or 2021, because of the delay) Olympics is still uncertain.
The opening ceremony for the Olympics is scheduled for July 23rd. However, there has been speculation that the Games may not happen at all. There are about 200 countries expected to take part, with over 11,000 athletes in total representing them, and another 4,000 athletes in the Paralympics.
Athletes and other guests must have a negative COVID-19 test no more than 72 hours prior to their trip to Tokyo, according to the guidelines provided by the International Olympic Committee (IOC) and the Tokyo Olympic planning team. While Olympic guests will not be required to quarantine, they cannot go to restaurants, bars, stores, and tourist attractions or use public transportation for 14 days after they arrive in Japan. All attendees must also provide a comprehensive itinerary for Japanese officials, one that includes names of all the people a person will be in close contact with during their stay in Japan. They must also log their health and all symptoms they may have into a mobile app that is required for all Olympic guests. Significant or repeated violation of these protocols may result in a person being sent back to their home country.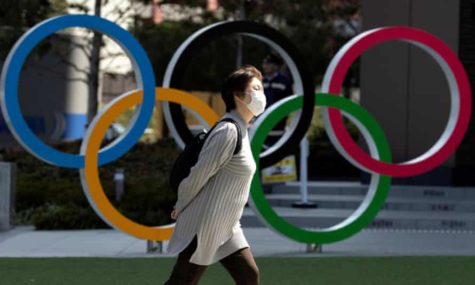 However, against many predictions, vaccines have been encouraged, but not required to attend the Tokyo Olympics. The IOC made this decision in order to avoid vaccines being diverted to athletes around the world, instead of at-risk individuals who need it more than them. This has worried many people, especially because this may put Japan's population in danger of having a large outbreak of the coronavirus.
A decision on whether fans will be allowed at the Tokyo Olympics is still uncertain, and organizers have said that a choice will be made "in the spring."
The Tokyo Olympic organizing committee has pushed to make the Olympics happen this year since Japan has already spent around $25 billion on preparing for the Olympics, most of the money coming from the Japanese public. However, internal issues within the committee have created problems in fulfilling their responsibility. In February, Yoshiro Mori, former Japanese prime minister and president of the Tokyo Olympic organizing committee, resigned after making sexist remarks about his fellow committee members. He was soon replaced by Seiko Hashimoto, a former Olympian (she was an Olympic cyclist and speedskater, participating in a total of seven winter and summer Olympic Games, the most by a multi-season athlete), an experienced Japanese politician, and former Olympic minister. Hashimoto is known as a leader in empowering women and working on gender equality.
While the future of the Tokyo Olympics remains in limbo, Japan is preparing to start the Olympic torch relay on March 25th, which starts in the Fukushima prefecture, one that was severely damaged after a 2011 earthquake and tsunami, along with critical damage to three nuclear reactors in the area. The torch will arrive in Tokyo on July 9th. Along the way, the torch will travel across Japan for 121 days, visiting all 47 Japanese prefectures. The theme of the relay is "Hope Lights Our Way." There will be around 10,000 torchbearers participating in the relay.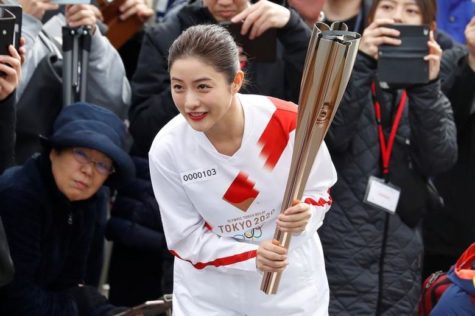 Whether the Tokyo Olympics will happen or not is still speculative. One thing that is certain is that if they do take place, they will be unlike any other Olympic Games before.
Sources:
https://www.olympic.org/news/tokyo-announces-olympic-torch-relay-plans-for-2021
https://www.azcentral.com/story/sports/olympics/2021/02/24/tokyo-olympic-torch-relay-plans-to-kick-off-in-one-month/43441143/
https://www.cbssports.com/olympics/news/seiko-hashimoto-named-new-tokyo-olympics-president-following-yoshiro-moris-exit/
https://www.espn.com/olympics/story/_/id/30861660/are-tokyo-olympics-really-going-happen
https://www.olympic.org/news/new-tokyo-2020-president-welcomed-by-ioc-eb