COVID-19 Restrictions Lifted in California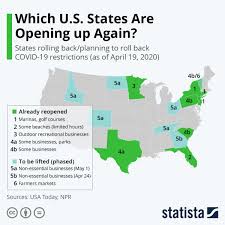 This past Friday, California met its goal to output 2 million COVID-19 vaccine doses to residents in areas that were hit the hardest. This recent achievement will allow LA County to reopen indoor dining, gyms, and other businesses next week. In addition to Los Angeles county, thirteen other counties are on track to move from the purple tier which is the most restrictive, to the red tier which allows indoor operations at a capacity. This is in the state's four-tier color-coded system for reopenings, which includes Los Angeles, Orange and San Bernardino counties.
On Tuesday, Ventura, San Diego, Riverside, and several other counties are planning to join them in the red tier soon. The red tier allows for more jurisdictions to loosen restrictions, according to the state. Beginning on Monday, L.A schools will have the option to bring back students in grades 7 through 12 for on campus learning. In addition to schools, restaurants, gyms, museums and zoos in Los Angeles County are also admitted for indoor operations. However, these operations will still be held at a limited capacity, claimed the L.A. County Department of Public Health on Friday.
Alongside Los Angeles county, Orange and San Bernardino counties will also allow their restaurants, gyms, movie theaters and other businesses to reopen. However, these counties will proceed to reopen businesses on Sunday, a day before Los Angeles county. These new and major reopenings follow after weeks of decreasing coronavirus case rates. These counties' transition to the red tier occurred when the state created and output more COVID-19 vaccine doses into the arms of residents. These doses were immediately distributed to the areas which faced severe devastation from the pandemic first.
Although this breakthrough is amazing news, masks are still required in the state, and must be worn indoors at all times. This great news is a good sign and is the light at the end of the tunnel that we needed following the devastation the pandemic provided. The main reason for so many reopenings is the wide distribution of the COVID-19 vaccine. Without the vaccine, our country would still be in a major predicament. Stay safe, sanitize, social distance, and don't forget to wear a mask!
Source- https://www.latimes.com/california/story/2021-03-09/la-oc-await-word-reopenings-covid-cases-improve
Leave a Comment