The Return of Tom Brady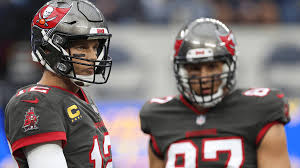 Tom Brady is the G.O.A.T. (Greatest of All Time), and for the first time in his career, he will play against New England after he joined the Buccaneers. This game was highly anticipated between both sides as the Bucs wanted to bounce back after a loss against the Rams, and New England wanted to prove that they have moved on from their Tom Brady phase, and show that they could win without him. 
          If you want to talk about the game, you'd have to mention the weather. It was pouring. It rained 5.7 inches that night, two of Mac Jones, a rookie QB, interceptions were during the beginning of the game when the rain was heavy. But apart from the natural factors, the game was otherwise interesting, "It was very personal" Tom Brady said after beating his old club by passing for 269 yards with no interceptions. However, Brady was happy that he won and happy to get it over with as he would not like to fight his old club, which he has spent so much time in.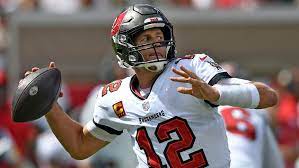 It wasn't just Brady who was supposed to have a homecoming game, former New England All-Pro Tight ended, Rob Gronkoowski. Unfortunately Gronk was ruled out for the game as he was recovering from an injury he sustained while playing the Rams. We saw some other familiar faces in unfamiliar jerseys, with former All-Pro cornerback Richard Sherman for Tampa Bay. Mac Jones held his own, and after Tom Brady told the young rookie to "Keep your head up and keep working hard."
         This game also gave NBC's SNF and the NFL a significant bump in ratings, making it the second most watched Sunday Night Football game ever, showing how popular a homecoming game is! With all of this aside, the Bucs won 19-17, and it was all because of the Patriots Kicker, Nick Folk, who missed a last minute field goal, and not by much. As it was soaring through the sky, it bounced off the post! Folk took it upon himself the responsibility of losing the game. "I thought I made it, this one's on me. This one's on me." And what makes his mistake worse is that if he had made that field goal, he would have had the record for most consecutive field goals ever made! Something to think about.
         The Bucs may have won the game, but the spotlight is on the Patriots.