A Look at Olivia Rodrigo's Career
The 18-year-old pop singer Olivia Isabel Rodrigo grew up in Temecula, California with her parents Jennifer (a teacher) and Chris (a family and marriage therapist). Growing up her mother had introduced her to Alternative rock bands such as No Doubt, the White Stripes, and Smashing Pumpkins.
 Rodrigo then demonstrated an early ability on music that included inspiration into releasing her own songs. At a young age she landed starring roles on Disney Channel TV series "Bizaardvark" and "High School Musical: The Musical: The Series" Rodrigo released the heartrending single "Driver's Licence" in January 2021. The song hit No.1 on the billboard and was originally the first song with more than a billion streams in 2021. Rodrigo then released her official music video for her chart rising song "brutal" (the headbanging new song from her album Sour released May 21, 2021). In her newest music video for "brutal," the pop singer is shown wearing a Britney Spears, Roberto Cavalli dress from the 2003 music video "Toxic". The pop singer also had more than 600 million streams with her songs "good 4 you" followed by "Deja vu" and "traitor".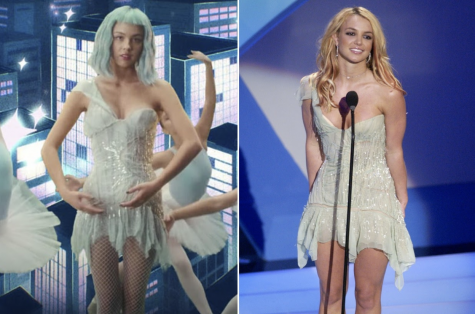 "I'm just constantly learning and growing at such a rapid rate," Olivia Rodrigo said to People magazine on her rapid rise to fame and how much she changed after releasing the album Sour, "I'm writing songs and I'm really happy, I'm a lot happier than I was when I wrote that record which is great."
Oliva added to People magazine "I'm a lot more confident, which I think is the good aspect."
Rodrigo then performed "Drivers Licence " on "The Tonight Show Starring Jimmy Fallon " in February 2021. Due to the Covid-19 pandemic, her first performance didn't happen until "the BRIT Awards" in the United Kingdom in May 2021, where Rodrigo got to meet her favorite pop singer, Taylor Swift.