World Braces for New COVID Variant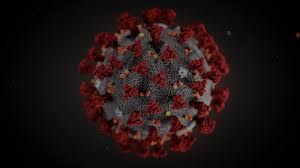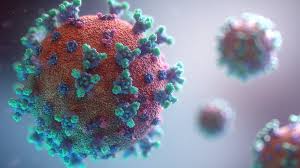 "We needed time to give people an opportunity to say, 'get that vaccination now before it's going to move around the world'," said U.S. President Joe Biden. "I think it's almost inevitable there will be, at some point, that strain here in the United States."  With the emergence of the Omicron variant, nations across the globe have imposed travel restrictions on several South African countries known to have confirmed cases of the new variant. However South Africa was merely the  first country to report a confirmed case. The origins of this new variant remain unknown. On Sunday, the World Health Organization urged countries to refrain from implementing travel restrictions on South African countries. "Travel restrictions may play a role in slightly reducing the spread of COVID-19 but place a heavy burden on lives and livelihoods," said Matishidiso Moeti. Even before South Africa reported its first case of the new variant, recent data from the Netherlands reveals that cases were detected nearly two weeks prior to the first reported case in South Africa. 
     "Depending on these characteristics, there could be future surges of Covid-19, which could have severe consequences, depending on a number of factors including where surges may take place. The overall global risk related to the new VOC [variant of concern] Omicron is assessed as very high," announced the U.N. health agency. At a White House Press conference, Dr. Anthony Fauci pushed for Americans to get their COVID-19 vaccine boosters to provide the best protection from the new variant. 
    "There is no world, I think, where [the effectiveness] is the same level … we had with [the] Delta [variant]," said Moderna CEO Stéphane Bancel. Recent data revealed from Moderna shows the variant "immune" to current vaccinations. However CEO of BioNTech, Ugur Sahnin said, "Our belief [that the vaccines work against Omicron] is rooted in science: If a virus achieves immune escape, it achieves it against antibodies, but there is the second level of immune response that protects from severe disease."
Sources:
https://www.cnn.com/world/live-news/covid-variant-omicron-11-29-21/index.html
https://www.cnbc.com/2021/11/29/who-omicron-covid-variant-poses-very-high-risk-global-spread-likely.html
https://www.cbsnews.com/news/covid-omicron-variant-travel-bans-world-health-organization-response/
https://www.cbsnews.com/news/covid-omicron-variant-vaccine-moderna/
https://www.usatoday.com/story/news/health/2021/12/03/covid-omicron-cases-vaccinations-mandates/8845956002/