World Cup Group Stage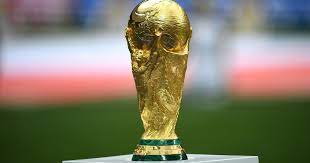 The World Cup is the biggest sporting event in the world. The World Cup is a soccer competition that includes many countries from every continent. This year, 32 countries have qualified for the World Cup, these countries are: Germany, Denmark, Brazil, France, Belgium, Croatia, Spain, Serbia, England, Switzerland, Argentina, Netherlands, Iran, South Korea, Japan Saudi Arabia, Saudi Arabia, Ecuador, Uruguay, Canada, Mexico, United States, Portugal, Poland, Tunisia, Morocco, Ghana, Qatar, Senegal. This does not include the European Playoffs(Wales vs Scotland/Ukraine), Asia/America Playoffs (Peru vs UAE/Australia), and the Oceania/Concacaf Playoffs (Costa Rica vs New Zealand) . 
This does come to a shock to many people as many of the historically successful countries did not qualify for the competition, the most obvious being Italy. The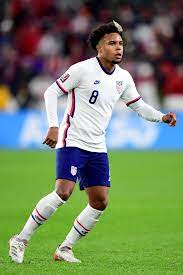 Italians, the European Champions who also won the 2020 Euro Cup did not qualify for the second World Cup in a row! The Euro Cup champions lost in a surprise 0-1 match to North Macedonia, who proceeded to get humbled 2-0 by Portugal in the Qualifying Final. Sweden is another perennial competitor who will not be in Qatar after losing to Poland in their own Qualifying Round Final.
The United States has qualified, and this time with a talented  team of young superstars that all play in Europe, the top three players are Christian Pulisic, who played a big role in Chelsea's Champions League title last year, Weston Mckennie who plays for Juventus, and Gio Reyna who play for Borussia Dortmund Dortmund is known for producing some of the best young players from across the world.
This will also be the first time a World Cup gets played in the Middle East, in Qatar to be precise. There is a lot of controversy due Qatar's questionable human-rights laws. Also the fact that it is not a democracy has been condemned by most of the western world. That being said the decision is done and soccer will be played. The world's best sporting event is back!