Shooting in Corona: Teen and His Friend Murdered in Movie Theater, Honored at Funereal Service.
On July 26, 2021 19-year-old Anthony Barajas and 18-year-old Rylee Goodrich were tragically shot and killed at a movie theater in Corona, Riverside county. Anthony was a popular content creator on TikTok whose goal was to spread positivity and generosity. That is how he was remembered during his funeral service on August 22nd at San Antonio de Padua Church. 
The suspect of the shooting is 20-year-old Joseph Jimenez, who supposedly confessed to the double-homicide after being traced and found with a firearm inside his residence that matched the caliber of the bullets shot at the theater. Though he did plead not guilty due to reason of insanity, he will return to court October 22nd to discuss with the defense psychiatrist. However, the service only concentrated on Anthony Barajas legacy and his selfless ways, like being an organ donor to save others.
Brian Bajaras, Anthony's father, honored his son with these words, "Please try not to be angry and let this change any of you. Continue to follow Anthony's examples and live life to the fullest by making others around you happy. This, by far, was my son's greatest accomplishment."
Anthony's own words were also remembered by his mother in a letter, "Better to lose count while naming your blessings than to lose your blessings counting your troubles." Brian Barajas said his goodbyes and gave an obituary for his son's brief but impactful life: "You will be greatly missed, Anthony. I love you, bud — the best of sons, the best of men."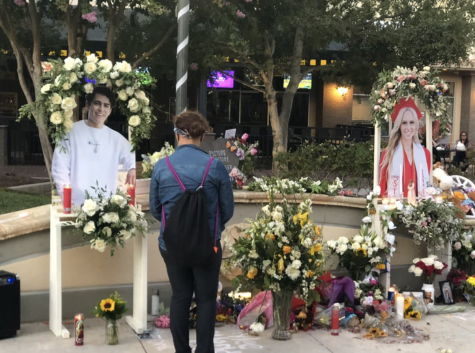 Rylee Goodrich's cousin, Ashley Cole, also spoke about the incident during an interview, "You don't expect to like get home from work and find out that your cousin was shot in the back of the head, when there's only six people in a movie theater, to me, that's not what I imagine someone that's not going with intentions to kill someone to do." 
The whole community of Corona has been shaken by the death of the two young teenagers. GoFundMe pages have been created for both the families of Goodrich and Barajas.
Leave a Comment