Loud Cars Disturbing the State
Cars have, and will be, a part of everyone's life. Employees drive to work every day, students drive to school every day, and parents drive their kids, all with cars. In California, A bill is proposed that will enforce the law against loud car modifications.
Before the bill, cars who broke the law and put loud modifications on their cars would not be forced to remove those modifications. However, with the new law, they would be required to fix the modifications with the persuasion of a fix-it ticket. So far, this law has been enforced in 3 cities, which were entering a "quiet zone." A total of 69 vehicles were stopped, 45 of which were motorcycles. Of those 69, of 47 which received citations for loud modifications. At a later date, in a joint operation, more than 2,000 vehicles were stopped, and officers cited more than 1,700 cars for various code violations, including loud and modified exhausts.
The bill for the entire state of California is sitting on Gov. Newsom's desk. If signed, all car owners will have to get their cars inspected  for law violations. This could affect a lot of students, since many have loud cars, and could impact them financially. If the bill is rejected, then many  cities' residents will have to deal with the loud noises.
The entire reason this bill was introduced initially was the large environmental impact. On the Pacific Coast Highway, loud noises and pollution already had a large impact on the environment, and the effects were magnified by the coastal topography. Even students complain, saying that they have difficulty focusing on homework when loud cars drive by their houses. One student said, "I can't focus on my homework when those loud cars go vroom vroom." Another student said, "Loud cars do not allow you to think to yourself, so homework becomes harder."
The financial impact the bill can have on people is huge. A car modification costs around $5,000 – 20,000, and could cost another $10,000 to get it removed. Not to mention, the price of a ticket and possible court fees can place even more of a financial burden on those affected. 
Governor Newsome has the ability to sign or reject the bill: to let loud cars continue to be a problem for neighborhoods, or cause financial problems for those who have loud car modifications. Governor Newsom is projected to make his decision on October 30th. Until then, the state continues to debate whether to regulate car modifications or not.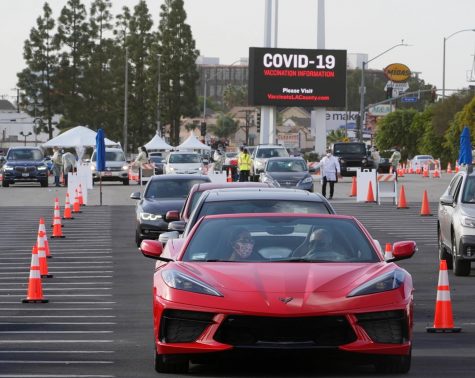 Leave a Comment