Xbox vs Playstation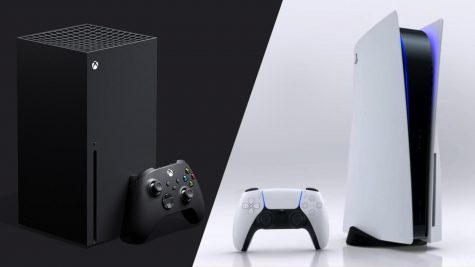 The creators of the Xbox and Playstation are coming out with new consoles. The Xbox and the PS are both great consoles, but they have significant differences that have caused people to have strong opinions on one console or the other.  
The Xbox is a game based console and a brand created and owned by Microsoft. The Xbox was created on November 15th, 2001, and within a year it migrated around the world. Four years later the The xbox 360 was created. By 2013 the Xbox One came out.
The Playstation is a video game console created and owned by Sony Computer Entertainment. The first Playstation was originally released in Japan on December 1995. On July 13th, 2000 The PS one came out, and within three years the Playstation and the PS one sold 120 million consoles. By 2006 in Japan, the PS3 came out. The PS3 sold over 80 million consoles worldwide, and by 2013 the Playstation 4 was released. 
Microsoft recently created the Xbox Series X, And they introduced  another addition called the Xbox Series S . "Xbox Series X is our fastest, most powerful console ever, designed for a console generation that has you at its center." Microsoft creator said. "This means a high-fidelity gaming experience enclosed in a quiet and bold design, with the ability to discover thousands of games across four generations, all with more playing and less waiting."
The Xbox Series X is also coming out with a wireless new controller with better and features. The Xbox X is coming out on November 10th, with a Hefty starting price of $499.99. The Xbox Series S is robot white and a smaller version than other Xbox consoles. It also  delivers the same speed and performance as the Xbox Series X. The Xbox Series S is available at $299, and should be coming out this holiday 
The PS5 is the next generation of PS consoles there is. The PS5 was announced on October 2019 and is expected to be sold worldwide by the end of 2020. Not much news has been released about the new PS5, but the release date is most likely going to be on the holidays of 2020 and probably the same price as the Xbox Series X.
Source:
https://www.microsoft.com/en-us/p/xbox-series-x/8wj714n3rbtl