Why people are upset about the Rock Hall of Fame Inductees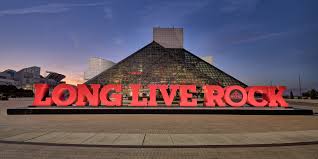 It's the time of year that many rock fans loathe; the time were the finalists for the class of 2020 Rock n' Roll Hall of Fame are chosen by the board members. This year many fans are outraged by the class of 2020. In October of 2019, the Rock Hall website put up the list of nominees for fans to vote for their favorite six artists to join the very honorable list of names that have previously been inducted. 
 The list of artists that fans could vote for included: Todd Rundgren, Kraftwerk, T. Rex, The Doobie Brothers, Motorhead, Rufus featuring Chaka Khan, Soundgarden, Depeche mode, Nine Inch Nails, Notorious B.I.G., MC5, Judas Priest, Thin Lizzy, Whitney Houston, Dave Matthews Band and Pat Benetar. 
 Fans were excited to see the list of nominees for this year and voted for some of their favorite bands that were nominated. Recently, the Rock Hall released the final inductees and to say fans were upset is an understatement. The final inductees include Depeche Mode, The Doobie Brothers, Whitney Houston, Nine Inch Nails, The Notorious B.I.G and T. Rex. It's no ones place to say these inductees have not made an impact on music, which all of them have respectfully, but it is valid to make an argument that a few of these artists have not made a very large impact on the rock community. 
 Many fans, including myself, feel other nominees deserved a place in the Rock Hall and have had more of an impact on rock music and the community. A lot of us feel that bands such as Motorhead, Soundgarden and Judas Priest deserve a place in the rock hall. Soundgarden's lead singer Chris Cornell passed away in 2017 after found dead in his hotel in Detroit by suicide. Motorhead's lead singer and vocalist Lemmy Kilmister passed away in 2015 from a battle with cancer. Fans feel that inducting them and their band mates into the Hall of Fame will immortalize them and their bands legacy and impact on the rock community.