New Disneyland Ride Line up – 2023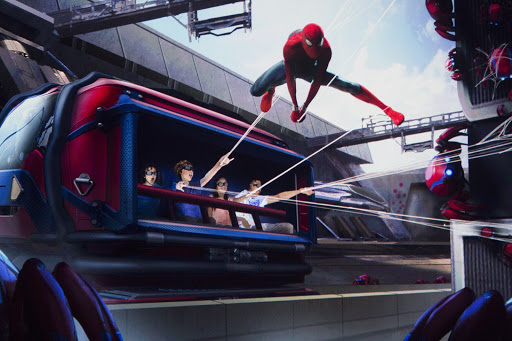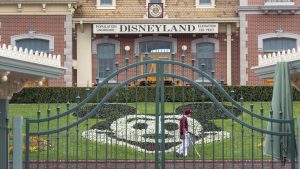 Amidst COVID lockdowns, Disney has released their plans of new rides that will be opened at Disneyland California and California Adventure up until 2023. Among these are Mickey and Minnie's Runaway Railway Ride, a new Princess and the Frog inspired Splash Mountain, and the highly anticipated Avengers Campus that will feature a Spider-man ride, according to an article by the OC Register.
Planning to open in 2023, Mickey and Minnie's runaway railway will be located in Mickey's Toontown at California's Disneyland Resort.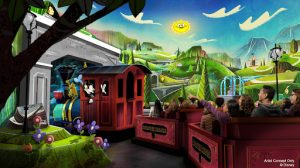 According to Disney Parks Blog, this ride will be the, "first major Mickey-themed ride-through attraction at Disneyland park." Micheal Ramirez, public relations director at Disneyland Resort, said.
Although the opening of the ride was set back a year, originally planning to open in 2022, construction has continued during the pandemic, according to ABC 7 News.
Furthermore, Splash Mountain is set to be reconstructed into a Princess and the Frog themed ride, opening in 2022. This is also part of a move to remove the ride's ties to the film, Song of the South, which has been known to contain racist caricatures and themes. After removing the song, "Zip-a-dee-doo-dah" from the park's playlist, Disneyland released a statement regarding the decision according to an article from WDW News Today.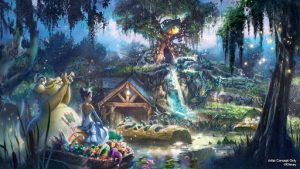 "The removal of the song from Downtown Disney's background music is part of a continuous process to deliver an environment that features stories that are relevant and inclusive." Disney officials said.
According to Disney Parks Blog, the new ride will follow Princess Tiana and Louis on an adventure, featuring a Mardi Gras celebration.
"…I know the fans are going to be over the moon," Anika Noni Rose, the voice of Princess Tiana in the Princess and the Frog said, "The Imagineers are giving us 'The Princess and the Frog' Mardi Gras celebration we've been waiting for, and I'm here for it!"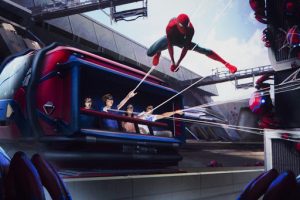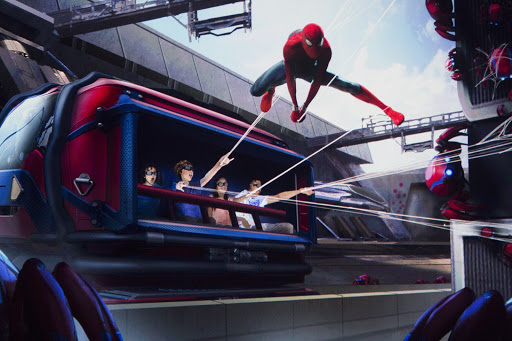 Perhaps one of the most highly anticipated areas coming to the Disney Parks, though, is Disney California Adventures' Avengers Campus, which does not yet have an opening date, but it is likely that the park is looking to open it in 2021. One of the first rides set to open here is a Spider-man Web Slingers ride.
This new campus will be very immersive not only in its rides but in its encounters, including the Sanctum, a mystical realm where guests can meet Doctor Strange, and an Avengers Headquarters, where visitors can meet heroes such as Black Widow, Iron Man, Captain America, and Captain Marvel, according to disneyland.disney.go.com.
Overall, these rides and lands are sure to make fans even more excited to return to the parks.
Sources:
https://disneyland.disney.go.com/entertainment/disney-california-adventure/avengers-headquarters/
https://disneyland.disney.go.com/attractions/disney-california-adventure/web-slingers-spider-man-adventure/
https://wdwnt.com/2020/08/disney-issues-statement-regarding-removal-of-splash-mountains-zip-a-dee-doo-dah-from-disneyland-resort-music-loops/
https://abc7.com/mickey-and-minnies-runaway-railway-disneyland-construction-attraction/6402786/
https://insidethemagic.net/2020/09/mickey-and-minnies-runaway-railway-construction-disneyland-kj1/
https://disneyparks.disney.go.com/blog/2020/06/new-adventures-with-princess-tiana-coming-to-disneyland-park-and-magic-kingdom-park/
https://disneyparks.disney.go.com/blog/2019/04/mickey-minnies-runaway-railway-to-roll-into-disneyland-park/
https://www.ocregister.com/2020/09/18/disney-tags-avengers-campus-and-mickey-and-minnies-runaway-railway-as-priority-projects/
https://www.ocregister.com/2020/09/10/disneyland-sets-attraction-lineup-through-2023-with-spidey-tiana-and-mickey-rides/
https://www.ocregister.com/2020/08/26/disneyland-removes-zip-a-dee-doo-dah-from-playlist-as-part-of-splash-mountain-makeover/
Leave a Comment