What Its Like Traveling Internationally During COVID- My Perspective
On September 27th, my family and I took off from LAX airport to travel to my Dad's homeland of Athens, Greece. Here is my inside scoop of what it was like to travel through America and Europe during COVID.
Because my family was traveling to Greece for work purposes, we all received special exemption forms from the government of Greece that allowed us to pass through any European country to get there. Without these, there would have been no way for us to enter without the citizenship of an EU nation.
Upon arriving at LAX, business was as usual, with the normal parking and hauling your luggage to the terminal, but once we entered the building, masks were required of all travelers and workers. From then on, we did not remove our masks until we exited the airport in Greece.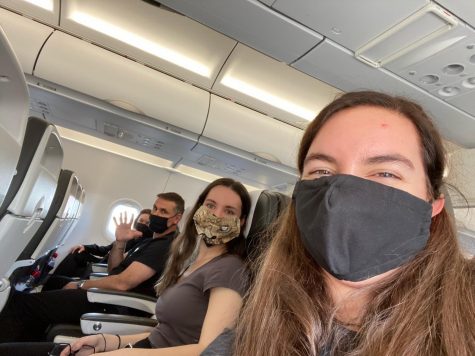 Although there were the occasional 'please stay apart' announcements and signs in the airport, I could very well report that just about no one followed this, as it was almost impossible to. However, compared to the usual hustle and bustle of LAX, it was a complete ghost town.
As we boarded our first flight through American Airlines to Chicago's O'Hare airport, passengers were greeted with snack bags that would be our only food through the whole flight, which was full of people.
From here we arrived at O'Hare, which was also pretty empty compared to its usual crowds, and we entered the international terminal for our flight through British Airways to London's Heathrow airport. Unlike our previous trip, this flight was nearly empty, and was able to serve a reduced amount of food and tea throughout the flight.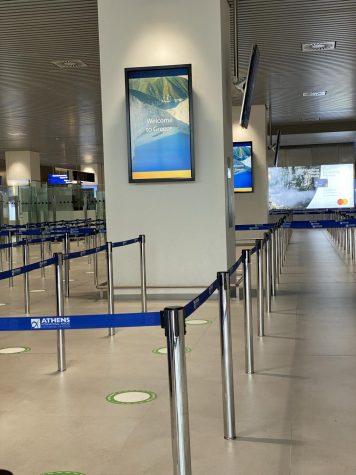 I must say, having kept up with the news in England about new COVID restrictions, I had expected a much stricter atmosphere in Heathrow airport. However, when we exited our plane we immediately entered a jam-packed tram to travel to a different terminal, and everyone on board couldn't help but laugh as we all crammed next to each other passing the 'six-feet apart' signs on the floor.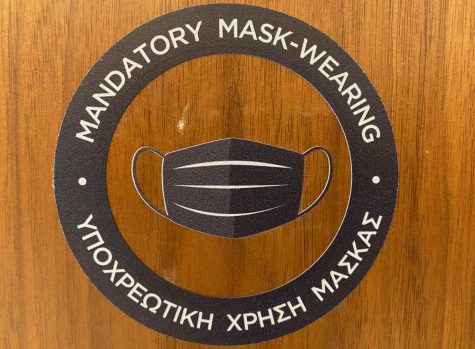 At this point, we had received emails with our special codes that would allow us to enter Greece. Weeks before, we had filled out something called a 'PLF' form, where we gave information such as our passport numbers, the address of the location we would be staying at in Greece, and our contact information. The purpose of these forms was tracing in case any of us came up with COVID symptoms. England had a similar form, however, it was not necessary for us to fill it out since we would not leave the airport.
Here we boarded our plane to Athens, one by one getting our PLF codes scanned and entering the also filled flight. Here they had seats in rows of three where the middle seat was empty for some distancing.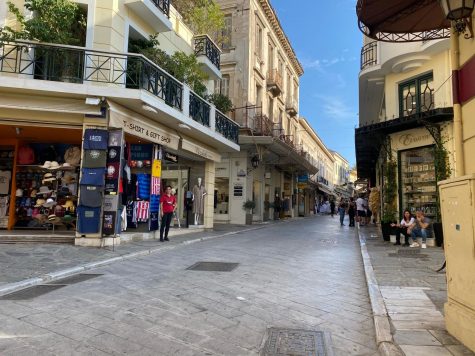 In about four hours we landed in Greece, where we immediately took a throat-swab COVID test. If we received a text the next morning, we had tested positive, but if no text was received, then we were all COVID-free, and luckily neither my family nor I tested positive.
We have been in Greece now for over a week and none of us have fallen ill or had any symptoms of Covid-19. Here in Athens, most people only wear masks inside of buildings, and you rarely see or hear anyone not from Greece walking the streets due to the restrictions of who can enter.
Overall, this has been quite a unique experience, and it has been nice to visit some locations of Greece that would normally be packed with tourists but now only have moderate crowds. Obviously, the social distancing rules are hard to follow when traveling such a long distance, but the experience of traveling as a whole definitely felt quite different. So that is my story of traveling internationally during COVID. I hope you enjoyed it!
Leave a Comment