Assassin's Creed: What Comes Next?
Since its first release on November 17th, 2008, the Assassin's Creed franchise has rocked the gaming world, gathering a huge following with its 12 main games, over 15 spin-off games, live-action film, comic series, and more. After the release of the most recent installment last year, fans are wondering what the next game will feature and what the future of the Assassin's Creed franchise looks like.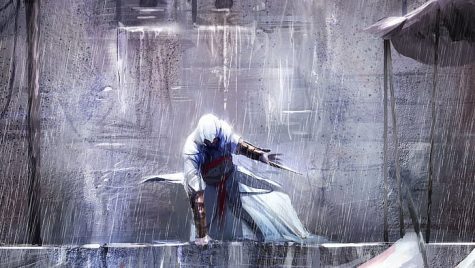 The first Assassin's Creed game followed the protagonist Altaïr Ibn-La'Ahad, a member of the Brotherhood in Masyaf, Syria, whose mishaps at the beginning of the story lead to his demotion from Master Assassin to Novice while he continues his fight against the Templar order. Since then, there have been plenty of Assassin's Creed protagonists with many different backgrounds and locations ranging from Victorian England to Ancient Greece. The most recent game was released late last year. Titled "Assassin's Creed: Valhalla", this Viking-age game follows protagonist Eivor on their journey with the Raven Clan from the frozen fjords of Norway to the divided lands of England.
While breathtakingly stunning in scenery and full of open-world activities, the most recent games have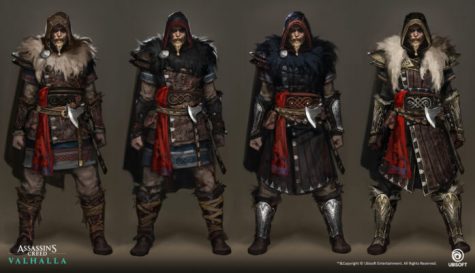 gained fire from original Assassin's Creed fans, who have complained that the main characters in these Assassin's Creed games were not, in fact, Assassins and did not fit in with the greater Templars versus Assassins battle, according to an article by the Escapist.
"When was the last time one of them said the Assassin's Creed," Rachel Kaser from the Escapist, said, "Or examined what it meant? Interpreting the Creed was a mainstay of the series for the first four Assassins or so…"
This has led to calls for the series to go back to its roots and have a member of the Assassin's order to be the next protagonist. But where will this next game take players? According to an article by Screen Rant, India is a good bet.
"A self-proclaimed Ubisoft insider has revealed not just an incredibly convincing map of India, but also a list of additional information surrounding the future release," Victoria Kennedy from Screen Rant said.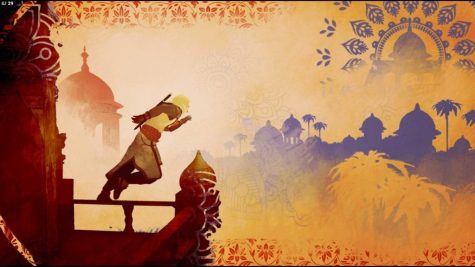 Also according to Screenrant, this leak shows that the map of the new game will include all of India as well as part of Pakistan and Bangladesh, making the map bigger than that of "Assassin's Creed: Valhalla". This seems like quite the plausible possibility for the next game, especially since players have both seen and played as members of the Brotherhood in India. In "Assassin's Creed: Syndicate", twins Evie and Jacob Frye worked alongside fellow Assassin, Henry Green (Jayadeep Mir), who was from the Brotherhood in India. Furthermore, in "Assassin's Creed: Chronicles", players went through 3 locations as 3 Assassins, including Russia, China, and India. Overall, India seems like a great location to have a protagonist who is an established Assassin and mixed into the greater game-world conflict, as it has been confirmed that there is an established Order of Assassins in India. According to another rumor, it looks like the release date for this next game will be sometime in early 2022, as said by an article from comicbook.com.
While the Assassin's Creed live-action film starring Michael Fassbender did not do well, the franchise will be coming back to live-action in the form of a streaming series. According to an article by Game Rant, Netflix is picking up Ubisoft's well-loved story of Assassins versus Templars.
"The deal includes multiple different series, the first of which will be a genre-bending live-action epic, while the others will be animated and anime adaptations." Youssef Maguid from Ubisoft said.
While lasting over a decade, the Assassin's Creed franchise is still continuing, and it seems that fans have some hopefully good content to look forward to in the coming years. But then again, some of these are just rumors and not confirmed, perhaps nothing is true, but everything is permitted.
Sources:
https://assassinscreed.fandom.com/wiki/Alta%C3%AFr_Ibn-La%27Ahad
https://www.escapistmagazine.com/v2/assassins-creed-writing-has-nothing-to-do-with-assassins-creed-anymore/
https://screenrant.com/assassins-creed-india-world-map-leak/
https://gamerant.com/assassins-creed-netflix-video-game-adaptations/
https://news.ubisoft.com/en-us/article/5yREt2YYOAO2W8zMmPN0s2/liveaction-assassins-creed-series-coming-to-netflix
https://comicbook.com/gaming/news/assassins-creed-ps5-xbox-series-x-pc-next-gen-game-setting/