Wednesday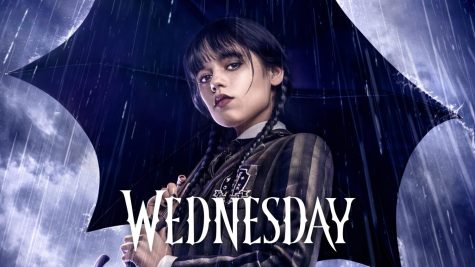 The highly anticipated show, "Wednesday" was finally released on the most perfect and appropriate day of the week, Wednesday November 23th, 2022. Created by Alfred Gough and Miles Millar, the series consisted of 8 episodes which were all 45 minutes long. When the news came out that Tim Burton was going to direct half of the series, fans went wild.
Tim Burton, the magical storyteller who is able to combine fantasy and horror into one, hadn't worked on a television series in nearly 40 years! That was, since the last show he directed, "Faerie Tale Theater." One of Burton's best works is the iconic movie Nightmare Before Christmas. A movie with the same mysterious and horrific theme as "Wednesday." He definitely knew what he was doing when he directed 4 out of the 8 episodes in the series. Gandja Monteiro and James Marshall, are the directors of the other 4 episodes, each directing 2 on their own. 
The actors playing the famous Addams family are some of Hollywood's biggest names. Catherine Zeta-Jones, who is best known for acting in the musical Chicago for which she won an Academy Award for best supporting actress, plays the role of Morticia – Wednesday's mother. Luis Guzman, known for his bold features – that gained him many roles – and his character work, plays the role of Gomez. Fred Armisen plays Wednesday's uncle, Fester. The lead role of Wednesday is played by the iconic Jenna Ortega. She is an actor we can all remember from her time on Disney Channel starring in the show, "Stuck in The Middle."
The show begins as we see Wednesday "protecting her brother" by causing harm to his bullies, which ends up with her kicked out of her school. Because of this, her parents send her to an exclusive private school for "outcasts," called Nevermore Academy. This is a school in Vermont consisting of werewolves, vampires, sirens, and many more creatures. By the time she gets to the school she is determined to break out. Before she can do so, she discovers that people are being killed by a monster in the woods nearby. Finding out about these mysterious murders she is determined to solve the case, and learns that somehow she is related to all the killings. Wednesday is much more curious to find this monster and figure out what they have to do with her.
This horror mystery series has people going crazy. With a 4.7 star rating, "Wednesday" has something for everyone. This includes, romance which we see between Wednesday and many of her friends, comedy given to us between awkward interactions with Wednesday and her monster friends, and of course mystery and horror – everything from her creepy personality to her desire to solve the murder case revolving around Nevermore Academy. If you haven't watched this show, it should definitely go on your watch list, as it has an amazing cast as well as beautiful and outstanding set design. Wednesday is available to watch now on Netflix!