Met Gala 2019
This Monday evening, on May 6 2019, the Met Gala took place at The Metropolitan Museum of Art in New York City. Also known as the Met Ball, this event is an annual fashion exhibit that fundraises for the Met's Costume Institute. Basically being a huge costume party for celebrities and influencers alike, the Met Gala is a hot topic due to the extravagant (or bland) looks that show up on the big red carpet. This year's theme was "camp," which means its aesthetic is purely based on viewing something of bad taste to be appealing as an ironic notion. Although the theming seems forgiving to those with legitimate bad taste, there were still some "fashion don'ts" floating around on the red carpet along with many "fashion dos." Let's take a look: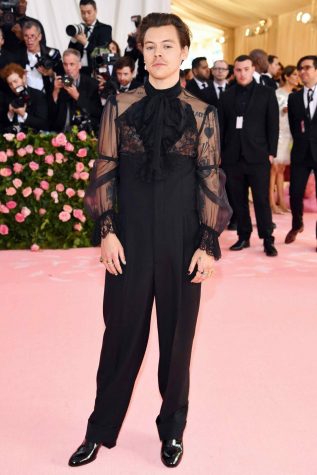 Harry Styles is one of the more popular males when it comes to fashion and red carpet looks, but patterned suit after patterned suit hasn't cut it for someone as "unique" as him. This year he decided to actually turn it down a notch and wore a black jumpsuit ensemble with a sheer, frilly top. Being a co-host for the Met Gala, this look was honestly bland and disappointing to many.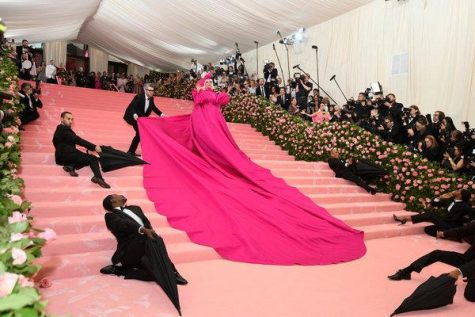 On a better note, Lady Gaga (the other co-host) made a show-stopping entrance wearing a gorgeous hot pink gown paired with a huge bow to top off the look. This was her biggest outfit out of, yes, four outfits she cycled out through the night. Being notorious for her history of campy ensembles, Gaga never disappoints.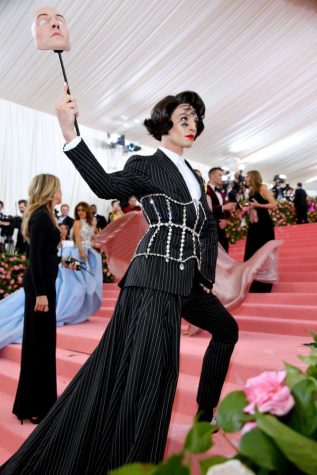 Another popular, male red carpet fashion icon is none other than Ezra Miller. Ezra wore a pin striped suit that had its own train along with a metal corset to pull the ensemble together. To get even more campy, Ezra carried a plain mask to accentuate the multiple eyes that were hidden by it. As always, many people adored his look.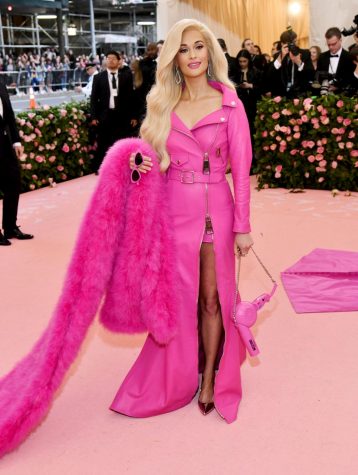 Kacey Musgraves has been killing it recently from her music to her red carpet style. After looking so elegant at the Oscars a couple months ago, she showed up to the Met Gala in a hot pink, Barbie moment. Arriving on the hood of a pink convertible, Kacey managed to, yet again, have one of the most loved outfits via Twitter.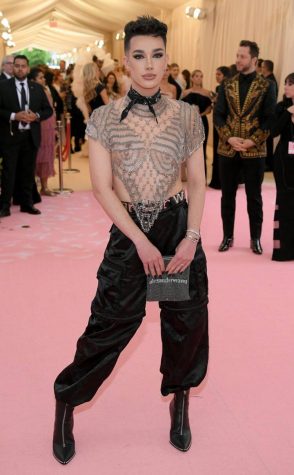 Although the Met Ball is usually filled with A-List celebrities that showcase their either very extravagant or very expensive (or both) outfits, this year, Youtube influencer James Charles was invited to attend the event. Being one of the only influencers there, he definitely put a bad look for others in the Youtube community as he showed up in one of the most bland, yet gaudy ensembles of the night. Regardless of the theme, this look was a definite "fashion don't" as many commented how "this is the Met Gala, not Coachella."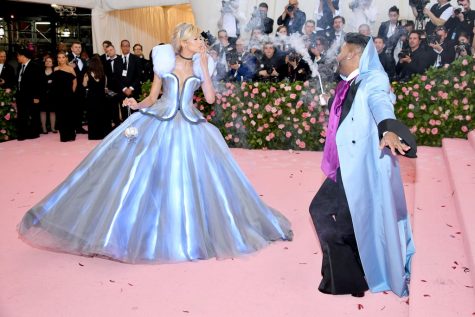 Zendaya is a fashion queen when it comes to the Met Gala as she's prepared for any theme and goes above and beyond to wear different varieties of looks–you just never know what she's going to show up in next. This year she came in a Cinderella-inspired gown with her own "Fairy Godmother" to be her plus one. She carried a dainty carriage purse and even left a glass slipper on the stairs.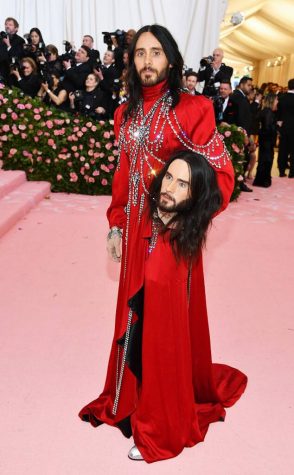 To bring this list to a close, Jared Leto had one of the most iconic looks of the night. Using a replica of his head as an accessory to pair with his Gucci, blood red gown (that was unforgivingly jeweled with chains) Leto had one of the most beautiful campy ensembles of the night.
*All images courtesy of Google.