Star Wars: The Rise of Skywalker Final Trailer and Tickets Are Finally Here! Farewell C-3PO? Star Wars Beats Marvel In Ticket Sales?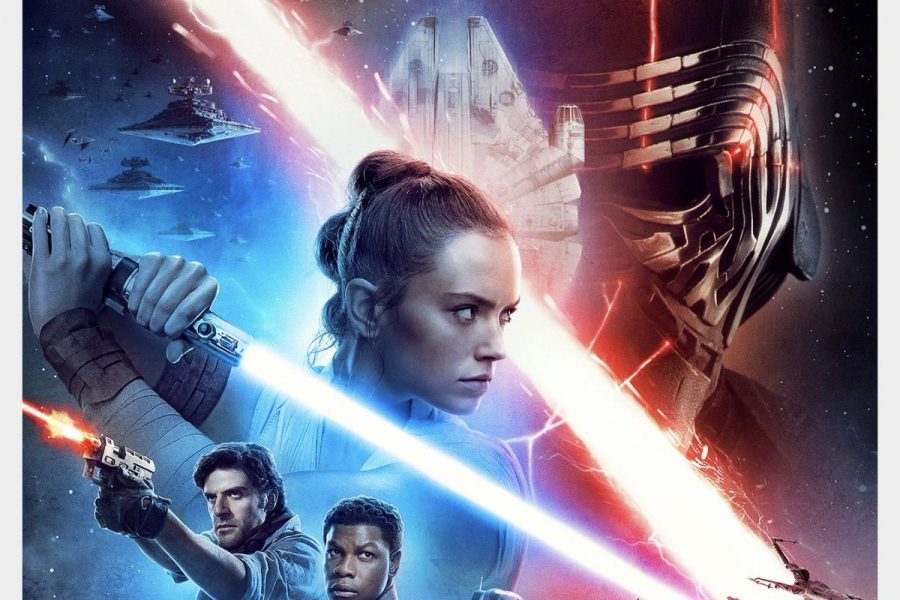 Last Monday, Oct. 21st, the final trailer for the final and ninth film in the Skywalker Saga of Star Wars premiered during Monday Night Football. Star Wars fans everywhere tuned into the Patriots vs Jets game to witness the preview of the long-anticipated movie, and it did not disappoint. Not only did the trailer drop, but presale tickets for the episode nine were released just a few hours prior. Ticket sales were shocking, and so was the trailer.
The hashtag #TheRiseOfSkywalker was filled with trailer reactions and ticket-buying frustrations. The trailer made many fans cry, and why wouldn't they. The 2 minute preview had some staggering scenes. It opens with our hero Rey training in a jungle planet, but quickly cuts to a shot of her jumping in a place we can assume is the second Death Star. We get a Resistance meeting, a shot of Rose, and even a pointy throne that is sure to belong to the horrifying big bad of Star Wars, Emperor Palpatine, otherwise known as Darth Sidious. The trailer shows Rey and Kylo Ren's extremely wet fight, which most likely takes place in the ocean moon Kef Bir, where it looks like the wreckage of the
second Death Star is. The dialogue also suggests the spark we saw between Rey and Kylo in The Last Jedi isn't gone. A scene that brought many fans to tears depicted C-3PO preparing for the end, making this movie really feel like the end of an era. From then on it cuts to flashes of action like Finn and Poe forcing their way through a corridor, horses on a star destroyer in the midst of a huge space battle, and Rey and Kylo destroying something that might be Kylo's
Darth Vader shrine together. The trailer ends with Rey seemingly confronting Emperor Palpatine with hope on her face. Throughout this entire video, nostalgic music plays with John Williams, the composer for all of the saga's films, displaying his best and last Star Wars music. The trailer has gathered about 23 million views in six days, but before the trailer released there were the crazy ticket sales.
Some have said that Star Wars is dead after the fan backlash from The Last Jedi. That definitely doesn't seem to be the case here because a new report shows
that The Rise of Skywalker sold more tickets in its first hour on Atom Tickets than any other movie before, outselling Avenger's Endgame by 45%. Fandango reports that the new Star Wars movie's tickets outsold every other Star Wars movie in its first few hours of availability. While how the movie performs in terms of actual audience response won't be seen till December, it seems money wise, this movie wo
n't have a problem. Although, there is a rumor that Disney is buying tickets for The Rise of Skywalker so it doesn't flop like Solo(in terms of Star Wars, which has huge expectations). This is according to reports of only the seats on the edge of many theaters being reserved. This seems like a weird way to get money. Apparently people will be more encouraged to watch the movie if ticket sales are high, but still, a major corporation like Disney going that low?
The Rise of Skywalker releases in theaters on Dec. 20th. With already high ticket sales and an exciting and emotional trailer, the latest Star Wars movie ending the 9-movie Skywalker Saga is shaping up to be a magnificent blockbuster event. Will you be seeing it in theaters? What are your craziest theories? Tell us in the comments below!
https://movieweb.com/the-rise-of-skywalker-star-wars-ticket-sales/
https://cosmicbook.news/disney-suspect-star-wars-rise-skywalker-ticket-sales
https://comicbook.com/starwars/2019/10/22/star-wars-rise-of-skywalker-first-hour-ticket-sales-record/