What Happened With the Iowa Caucus?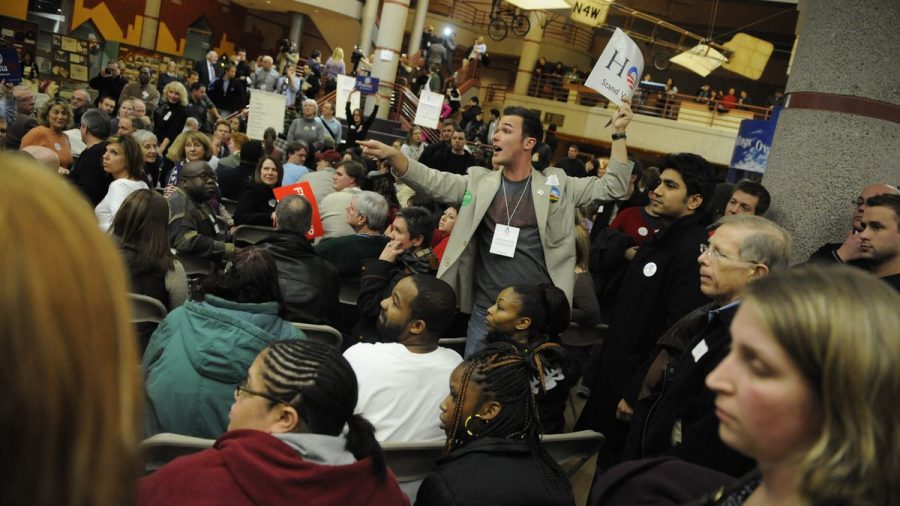 On Monday, February 3rd, Iowa held the first primary in the 2020 presidential race. However, during the Democratic Caucus, problems ensued that caused the official results to be delayed around three days. While Democratic nominee Pete Buttigieg eventually won with a narrow margin, the party reported problems with the app that they were using to report voting results. According to the New York Times article, "Iowa Caucus Results Riddled With Errors and Inconsistencies", more than 100 precincts reported results that were inconsistent, missing data, or not compatible. So what happened in Iowa to cause this disaster?
  Iowa's primaries differ from other states in two main ways: it is the first of the state primaries to determine presidential, and that it is a caucus. While normal primaries consist of votes casting ballots through mail, a caucus consists of voters gathering in a common area, such as a school gym, and standing in groups to cast their votes. The caucus-goers form an initial vote between all candidates to start the caucus. Then, supporters candidates who do not qualify (usually with less than 15%) get to choose a new candidate for a final vote. A caucus contains candidates and voters debating, and trying to sway others to their side in real time. Iowa is not the only state that holds a caucus instead of a primary. The Nevada caucus will be on Feb. 22, American Somoa's on Mar. 3, North Dakota's on Mar. 10, Wyoming on April 4, Guam on May 2, and the Virgin islands on June 6. 
 But this year's caucus caused problems on a scale not seen before in presidential primaries. According to the same New York Times article, in at least 70 precincts, they somehow added votes by the final tally, which is against caucus rules. In other cases, votes didn't add up, with precincts allotting the wrong number of delegates to each candidate. The inconsistent results did not show a bias towards any one candidate, pointing to these problems were caused by technical difficulties rather than any malicious third party.
  All of these inconsistencies have been traced back to the failure of a new app that was designed to register people's votes. According to the Guardian article, "What happened at the Iowa caucuses? A quick guide to the chaos", people soon found that the mobile app was giving them technical problems. Precincts then chose to switch to reporting their results by phone lines, which quickly became jammed. Results that should have been known overnight took multiple days to finally report and get all of the precincts straight. This delay caused even more pandemonium, as candidates such as Pete Buttigieg and Bernie Sanders announced that they had won the caucus before the official results had been posted. 
  As of today, February 18th, both the Iowa caucus and New Hampshire primary have been completed. For the Republican party, current President Donald Trump leads with all delegates so far. For the Democratic party, Pete Buttigieg is in the lead with 22 delegates, with Senator Bernie Sanders in a close second with 21 delegates. The California primary takes place on March 3rd. 
https://www.nytimes.com/2020/02/06/upshot/iowa-caucuses-errors-results.html
https://www.theguardian.com/us-news/2020/feb/04/what-happened-iowa-caucuses-quick-guide-democrats
https://www.npr.org/2020/02/10/799979293/how-many-delegates-do-the-2020-presidential-democratic-candidates-have