Why You Need To Be Watching Netflix's Glitch Techs, A Stunning, Action-Packed New Animated Show-Spoiler Free Review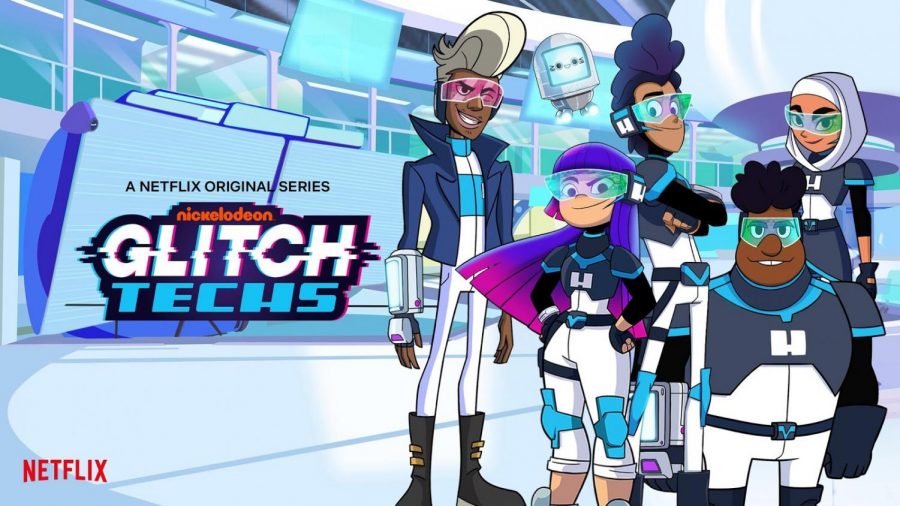 On February 21st, Netflix released the first 9 episodes of Glitch Techs, and it's something quite rare: an original TV show! We're in a time of franchises, sequels, and spin offs, so original TV shows, movies, and ideas in general are scarce. Glitch Techs is something totally new, co-created by Dan Milano and Eric Robles. The series revolves around two teens, Miko and Five, who fight video game glitches.. The premise sounds simple, but it is so much more than that. Glitch Techs is a fast-paced, colorful, relatable, action-packed, diverse, character-driven, touching love letter to gamers that you need to be watching.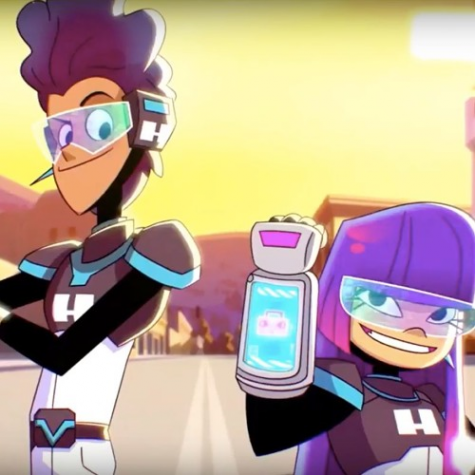 One of Glitch Techs's greatest accomplishments is being super fast paced while still having slower, more touching moments that allow the characters to breathe. In only 22 minutes per episode, Glitch Techs gets a lot done in a short amount of time. The show always sets up a relatable conflict from the start, whether its distant sibling relationships or the struggles of leading. Then there's the action, which is a huge part of this show. In between the action, the , the main characters are quick to find solutions to small problems. In one episode, Miko and Five need to make a bird vomit (yes you read that right). Most cartoons might take a while figuring out how to do this, while the older audience figures it out immediately and has to wait for the characters. In Glitch Techs, as soon as that problem emerged, both characters yelled "The lunch!" at the same time I yelled that in my brain. Basically, this show wastes no time. It also ever ends an episode without a satisfying resolution that emphasizes that relatable conflict set up at the beginning. The show always take a few minutes to have slower scenes that are touching and important for the audience. Glitch Techs is a able to accomplish a lot within its 22 minute-episode run time without sacrificing a lesson for the audience.
Before Glitch Techs premiered, the intro had leaked onto YouTube, which led to it having a small but steady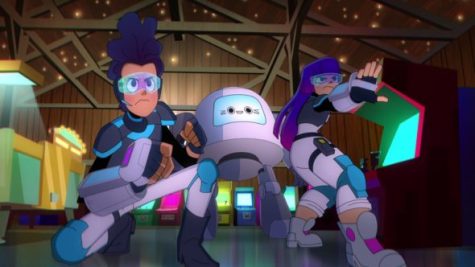 fanbase. What about a 30-second clip made people excited for a show they new virtually nothing about? Well, I think it was the stunning, gorgeous animation, which makes the animation really pop. The actual episodes did not let fans down. Each episode is filled with all the colors of the rainbow, and fights are so dynamic, with power ups and items creating endless possibilities. Then there's the character designs. Miko, Five, Mitch, Zahra, and Haneesh(the last three are other Glitch Techs) all look amazing. This show has some of the best action and animation to bless our screens ever!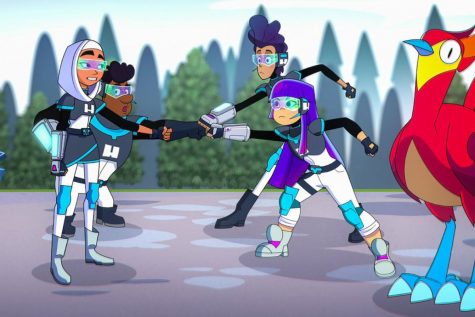 Glitch Techs is one of the most diverse cartoons out there. There's Japanese-American representation in Miko, Mexican-American representation in Five, African-British-American representation in Mitch, Pakistani-American Muslim representation in Zahra(she also wears a hijab), and Indian-American representation in Haneesh. What's also really cool about all these characters is that they all get to fight video game glitches together! They're treated like normal, awesome characters, which is diversity at its best. The creators of the show even consulted MPAC, the Muslim Public Affairs Council, to portray a Muslim character accurately. Each one of these characters is extremely lovable too(well, Mitch is annoying but he's cool). Miko is a standout character, with most fan art online being of her. Overall, Glitch Techs does diversity in American media right.
The premise of Glitch Techs leaves endless possibilities for future episodes. Most episodes have a unique glitch and challenge for our protagonists to face. There were a few episodes towards the beginning that didn't have very creative glitches in my opinion. A digital cat, trash monster, and pokemon-demonish thing weren't my favorite glitches of the bunch. If they were used a bit more creatively, those fights and episodes they were involved in would've been more interesting and entertaining. Each episode is also mostly self-contained, with the exception of a tease at the end of the second episode that isn't brought up again. This isn't a problem because of the characters' charming personalities and complex problems, but it would be nice to see more follow up to that tease of a larger story.
I can't talk about this show without mentioning how it really is a love letter to gamers. There are so many gaming references, ranging from a Castlevania-themed episode to a character acting like Snake from Metal Gear Solid. There's also many problems the main characters run into that I think many gamers can relate to. Miko has a hard time focusing, and her parents don't take her love for gaming seriously. If you're a gamer or love video games, definitely check this out. If you aren't, there's till a lot to love!
Glitch Techs is one of the most enjoyable viewing experiences I've ever had. The stunningly dynamic animation and action, the lovable and diverse characters, the fast paced stories that don't sacrifice character development, and the many references to video games make Glitch Techs a must watch for all!
9/10