Stock Market Plunges Due to Coronavirus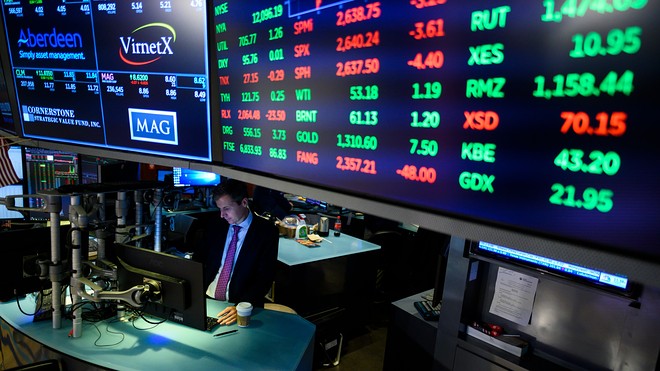 On Monday, March 9th, the US stock market fell almost 2,000 points in the biggest decline since 2011. This panic and steep decline was caused by international panic over the outbreak of COVID-19, or Coronavirus, which has infected above 100,000 people this year. The decline was so immediate and grave that it triggered the stock market circuit breakers, halting trading for a full 15 minutes in order to prevent panic selling. Investors are pulling out of markets due to drops in the stocks for many airline and oil companies due to decreased international travel. 
  Another cause of the stock market crash is the start of a new international oil price war between Russia and Saudi Arabia. According to CNN article, "Donald Trump's reaction to the market plunge: Nothing to see here", the cause of the new conflict is the implosion of an alliance between OPEC and Russia that caused the worst one-day crash in crude prices in nearly 30 years. 
  The same day, President Donald Trump took to twitter to comment on the stock market crash and oil prices dropping. 
Good for the consumer, gasoline prices coming down!
— Donald J. Trump (@realDonaldTrump) March 9, 2020
Saudi Arabia and Russia are arguing over the price and flow of oil. That, and the Fake News, is the reason for the market drop!
— Donald J. Trump (@realDonaldTrump) March 9, 2020
  While oil prices will drop for consumers, economists are divided on how much this will negatively impact the US. According to the same CNN article, the last time oil prices were this low, in 2015-2016, American energy businesses went bankrupt, and thousands of energy workers were out of jobs.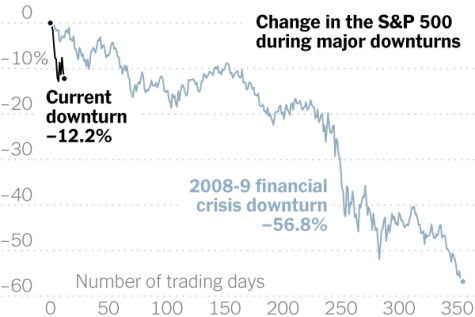 When the New York Stock Market opened this morning, within the first five minutes, S&P plunged 7%, triggering the circuit breakers and trading halt, according to the New York Times article, "Stocks Suffer Worst Drop Since 2011: Live Updates". This was the first time the circuit breakers have been triggered since they were installed following the 2011 stock market crash. This stock market panic is not isolated to the United States. The stock markets in Asia and Europe have also been reported to decrease large sums over the day. 
https://www.cnn.com/business/live-news/stock-market-news-today-030920/index.html
https://www.nytimes.com/2020/03/09/business/stock-market-today.html