Kim and Kanye Divorce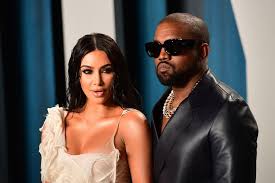 As the new year unfolds, lots of big news has followed. One example is the highly anticipated divorce of Kim Kardashian and Kanye West. Although there was speculation about the split, it was shocking to some fans that the couple decided to follow through with this choice. The split came after a solidarity period for the pair, who, in the public eye, were on the fence of separation. Starting last summer, the couple spent time alone in separate homes, living their individual lives apart. Kanye West spent his time alone on a ranch in Cody, Wyoming. Kim stayed at her home with family while the two tried to fix their marriage.
The celebrity couple later rekindled their relationship to spend private time together with their children. Sources tell PEOPLE magazine that in January, Kim Kardashian had been working individually with divorce attorney Laura Wasser to plan for separation from rapper Kanye West. Sources and insiders tell PEOPLE magazine that Kim and Kanye are not on the same page about their family, and Kim has grown to accept that. The couple's marriage experienced a dramatic decline when West started displaying erratic behavior. He constantly had public outbursts beginning in July of 2020, tweeting personal details about his family and marriage, as well as his failed attempt at launching a controversial bid for president of the United States. The behavior became embarrassing and unmanageable for Kim, prompting her to address Kanye's very obvious bipolar disorder diagnosis in a public statement. Kardashian asked fans for "compassion" and to acknowledge their "complicated and painful" situation.
Sources close to rapper Kanye West told PEOPLE magazine that he "isn't happy" but "resigned to reality" following the devastating divorce. Sources also say that he knew the separation was coming, but it still didn't make it any easier on him. Fans cannot blame the couple for wanting privacy during this time, considering how traumatic it is for the West family as well as the added stress of being in the public eye through all of it. Sources say that thankfully, the separation is going smoothly and both Kim and Kanye agree upon joint legal and physical custody of their children. As spectators, all we can do is wish the best for them in their separation and remember to express compassion instead of negativity in these hard times.
SOURCES:
https://people.com/tv/kim-kardashian-files-for-divorce-kanye-west/
https://people.com/tv/kim-kardashian-felt-kanye-west-wasnt-willing-to-compromise-in-their-marriage-source/