In Goff We Trust
Hang on for a minute...we're trying to find some more stories you might like.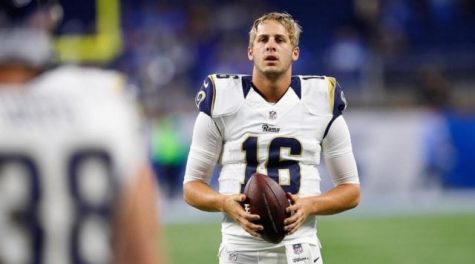 Lately, Jared Goff has been absolutely spectacular. He's has been shredding defenses with no mercy. Goff has been leading the Rams on an undefeated run here getting ready for next week against the Seahawks. Last week alone, Jared Goff racked up 465 passing yards against a supposedly top 5 defense, the Minnesota Vikings. In that game, he also threw five touchdowns and no interceptions with a perfect passer rating of 158.3 in a very close game. Overall this season, Goff has maintained a 127.3 passer rating.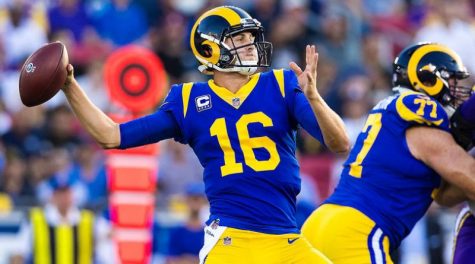 Some may use the argument that he isn't that great, and that he's just surrounded by weapons. This may be true, but as they make him better, he makes them better.
The young Goff has a lot of pressure on him for leading the Rams to the Super Bowl; anything but a Super Bowl run is a failure this season. Jared Goff may well be the quarterback to do it, but only time will tell. Lately he has been extremely sharp and has been near perfect this season, with 11 touchdowns and two interceptions in only four games. Goff is destined to be a star in this league.
Sources:
http://www.espn.com/nfl/player/_/id/3046779/jared-goff
*Images courtesy of Google Images